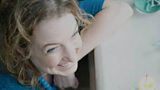 Becky Palmstrom
Radio Trainer/Producer, BBC Media Action Myanmar, Becky works on output including Lin Lat Kyair Sin (Bright Young Stars), a youth radio show that reaches 3.2 million and is co-produced with the BBC Burmese Service.
Blog posts in total 2
Posts
In the light of recent floods in Myanmar, also known as Burma, Becky Palmstrom reflects on how the country has strengthened its preparations and response to natural disasters since 2008's Cyclone Nargis.

At the very first Ignite Asia workshop in Delhi, BBC Media Action production teams grappled with how to bring the ingenuity of ad agencies, newspapers, song writers and novelists into our work. Trainer and producer in Burma Becky Palmstrom blogs.