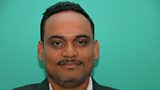 Vishal Shastri
Head of Research at BBC Media Action in India, Vishal has a PhD in Demography from International Institute for Population Sciences (IIPS), Mumbai, India and has over 15 years of professional experience of research and evaluation in the development sector. Before joining BBC Media Action in June 2011, Vishal was the Chief Technical Advisor for FHI 360 in India and prior to that, Director of Research in India for Johns Hopkins University – Center for Communication Programs (JHU-CCP).
Blog post in total 1
Posts
How research on family planning use in the Indian state of Bihar has identified the importance of providing women with the right sort of information and services at the right time.