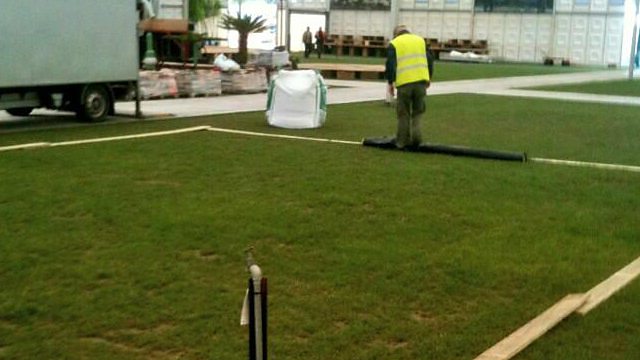 The empty plot at chelsea
This is the prizewinning entry at the RHS Chelsea Flower Show, entered by one of our top gardening exhibitors, Rosie Hardy (of Hardy's Cottage Plants in Whitchurch, Hampshire).
It doesn't look much now, does it? But here's hoping it will be the scene of yet another triumph for Rosie and her team - who are up to 17 Gold medals from Chelsea, and hoping for several more this year.
She's got under a week to turn this melancholy patch of grass into a feast of colour. Look for the transformation. I'll be there with camera and microphone next Monday!