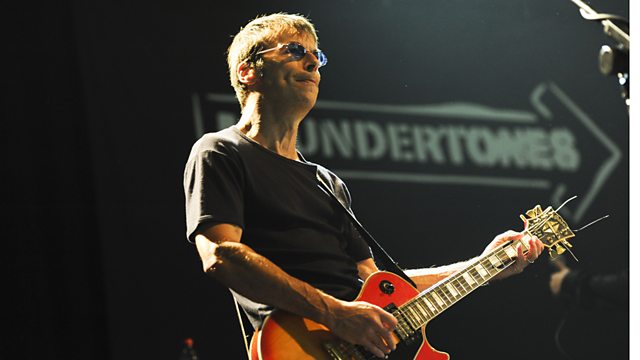 Derry-Londonderry punk legends
the Undertones
are set to release a new single.
'Much Too Late' will be released on an Irish label, Flaming June records, in April. The song, which will be available on seven inch single, will be released to mark Record Store Day 2013. The B-side will be a song called 'When It Hurts I Count To Ten'.
The tracks were recorded in London at the famous Toe Rag Studios where the White Stripes, among others, have also recorded. The single will be limited to one thousand copies.
The Flaming June label is home to the likes of Katie Kim, Nanu Nanu and Laura Sheeran.
Record Store Day is a now annual celebration of independent music shops around the world, having been launched in 2007 in an attempt to halt the general decline in music retail outlets.
Record Store Day 2013 will take place on Saturday April 20th. 
Rumours about more brand new Undertones material to be released later in the year have been gathering pace.