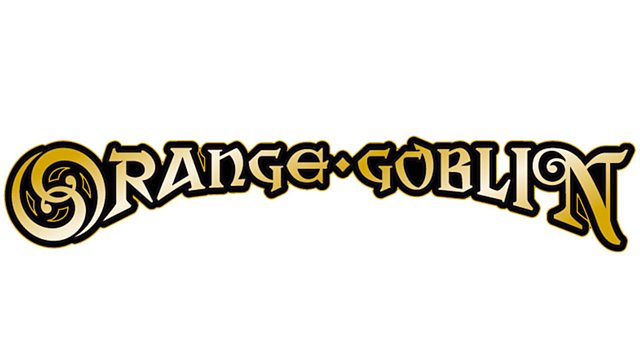 Orange Goblin, Admiral Sir Cloudsley Shovell, Triggerman
Limelight 2, Belfast
Sunday, 27th January 2013
It is a reassuring fact of life that London heavy metallers Orange Goblin play Belfast's Limelight complex with such regularity they are effectively the international equivalent of an in-house band. Over the course of almost two decades, they have developed an increasingly faithful Irish fanbase who, despite the fact it's – eek – a Sunday night, have turned out in their numbers to see what makes the four-piece one of the most lauded acts in their genre.
With a steady stream of eager rockers trickling into the newly-refurbished Limelight 2, Derry quartet Triggerman deliver a short but determined performance that wins over the growing crowd; warranting their inclusion on such a bill in the process. Main support in the form of the curiously named Admiral Sir Cloudsley Shovell follows; the band's elongated, decidedly jam-like material calling to mind the likes of The Mystick Krewe of Clearlight, Crowbar and our headliners tonight. Rollickingly old-school stuff.
With the venue now heaving with bearded, leathered rockers – a swarming congregation of beer-swigging, stoner rock-loving Belfastians – Orange Goblin take to the stage like a band returning home. The crowd are vehement in their fist-clenched approval as the band's towering frontman Ben Ward bellows, "Let's go ******* crazy, Belfast!" and the band launch headfirst into a furious one-two of 'The Man Who Invented Time' and 'The Filthy and the Few'. An early highlight, the latter song evokes the likes of stoner rock pioneers Kyuss and Mötorhead and all but defines Goblin's finely-honed hybrid of psych-inflect rock and heavy metal.
"It's always good to be back in Belfast," Ward growls. "We're going to be playing some old stuff now!" With tonight's crowd growing yet more animated and small pockets of whiplash-worthy antics forming throughout across the venue, Ward begins to entreat the crowd to overlook the fact tomorrow is, in fact, Monday. Helping that sentiment along very nicely in actuality is the dual guitar sludge of 'Acid Trial – a dead-ringer for High On Fire's doom-laden metal – and the superbly bluesy, crowd-pleasing 'Stinkin O' Gin'.
At the end up, the pummelling thrash 'Turbo Effluent' and a highlight from their most recent album, 'Death of Aquarius' lead the final charge. With the former kick-starting a swirling, altogether good-natured moshpit at the front of the stage, the latter song's monolithic scourge provides an outright set peak before 'Some You Win, Some You Lose' – perhaps the band's most well-known song – sees its chorus recoiled by tonight's frankly devoted mass. "Belfast, It's been a privilege. We've been Orange Goblin!" Ward cries as Goblin's ever-growing Belfast contingent trickle out of the venue immediately looking forward to their return.

Brian Coney