Mojo Fury launch new album!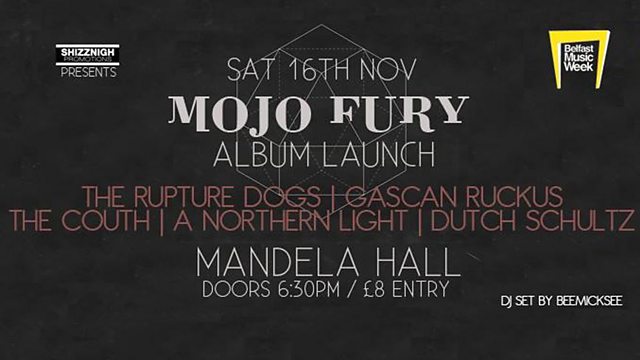 Mojo Fury will launch their sophomore album at the Mandela Hall, Belfast on Saturday the 16th November.
The new album titled, "The Difference Between" was part funded by fans of the band.
The Rupture Dogs, who are on the bill, will also launch their debut album the same night.
Gascan Ruckus, The Couth, A Northern Light and Dutch Shultz are also on the bill, as well as a DJ set from Bee Mick See.