Review: The Dead Presidents, Pretty Child Backfire, HOWL - The Speakeasy, Belfast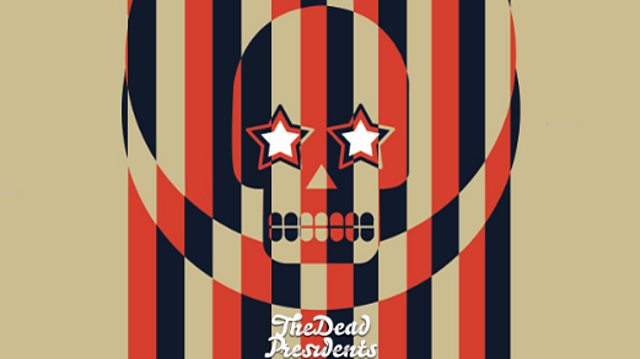 The Dead Presidents, Pretty Child Backfire, HOWL
The Speakeasy, Belfast
Thursday, 7th March, 2013
The Speakeasy is jam packed tonight for what looks set to be one of the best nights Radar has provided in quite some time. Electro indie 5 piece HOWL get proceedings underway and for many it's not what they'd expect on the basis of previously available material. The overall sound feels more impactful live and we get more of a sense of their guitar driven nature than their electronic singles like 'Sampson' would suggest. Precision is everything when you've got a myriad of synth, trumpet and guitars to deal with but even the odd timing slip isn't enough to distract us from enjoying the varied and intricate sounds the five-piece can create.
Up next the recently absent Pretty Child Backfire hope to make a triumphant return with their first Belfast gig since Music Week back in November. Anxious fans waiting to hear forthcoming album material are treated to a plethora of new songs played with military precision in a set full of powerful acoustic and electric breakdowns, passionate vocals and thumping festival choruses. There's a heavy reliance on backing tracks throughout which at times feels strange. The odd hand clap or extra backing vocal can seem added on for the sake of it. Generally these would help pad out the sound and fill any uncovered gaps in big chorus moments or breakdowns but tonight they come off as a bit distracting. Although it's a well-structured set there's a tendency for tracks to blend into each other due to a similarity in terms of musical style. The specific sound Pretty Child Backfire have chosen for their new material, although mostly catchy and uplifting, begins to feel repetitive towards the end of their otherwise impressive performance.
Come The Dead Presidents o'clock the door staff are having to turn away any latecomers from the rammed Speakeasy. With all the work they've put into promoting the night, from short slick promo films to a relentless online campaign it's no wonder seemingly most of Belfast has turned out to support them, all now eagerly lined up with stageward stares, radiating an air of anticipation.
From the start, singer Matthew Wilson puts on a hell of a performance, effortlessly riling up the crowd into a dancing, foot-stomping mass. The frontman's charisma gets us on board straight away and leads us through a funk-drenched, souly, jazzy (and everything in between) party of a set. There's the odd moment of cheese where you feel like you're watching a wedding band but that's all part of it. What The Dead Presidents do best is create that party atmosphere, keep the energy high and demand you get involved.
It's a performance fulfilling every stereotype you'd expect from a big band set up. Brass and backing vocalists all dancing in synchronicity, catchy, funk-laden jangly guitar and groove centric choruses. There's enough variation here to keep you interested, even if it may not be what you'd normally go for. The sheer polish of the material mixed with the entertaining delivery make it hard to resist. As the night moves on they steadily gain more converts until the whole room becomes a dancing mess enjoying the performance for what it is, entertainment as much as music.
After a fierce crescendo of funk and a few final belts of 'Can You Dig It?' Wilson humbly draws things to a close, thanking everyone involved. It's a sweet end to an impressive night that sets the bar high for future acts hoping to release an EP to the same level of approval.
Ross Haymes