Rigsy's Glasgowbury Runners and Riders!
THE OLD FAVOURITES
Bands who, from previous experience, you know can be relied upon for a solid festival set.
Pocket Billiards - Saturday, G Sessions stage - 8.25pm
Old hands at the festival game these days and guaranteed to win over a legion of new fans. Which is easily done when you're armed with a load of punk and ska party anthems. Everyone ends up dancing en masse or your money back!
(Key song: 'Belfast Town')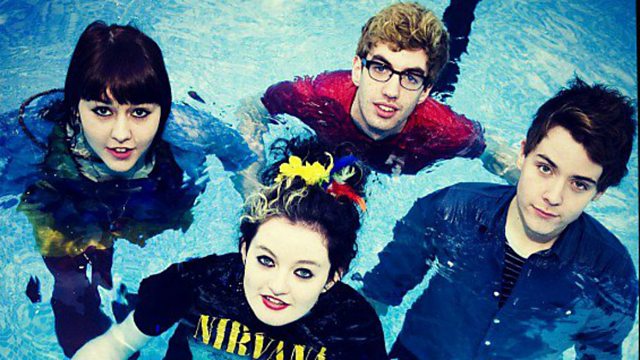 WONDER VILLAINS
The Wonder Villains
- Saturday, G Sessions stage - 4.05pm
Again, they're all about the party. Hugely engaging and endlessly colourful - both literally and metaphorically.
(Key song: Zola)
See also: Silhouette, Rams Pocket Radio, Ed Zealous
THE FESTIVAL FAVOURITES
Some bands are built to play festivals and guaranteed to convert the masses!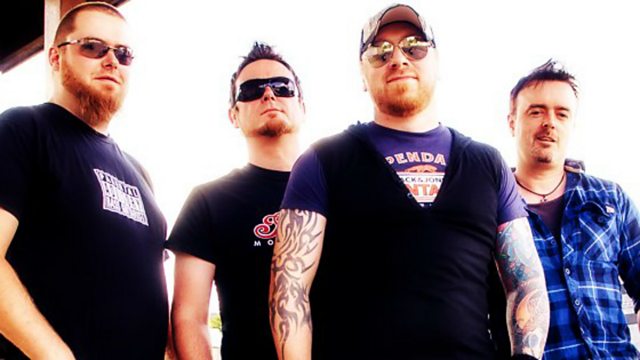 Trucker Diablo
Trucker Diablo
- Spurs of Rock stage - Saturday - 7pm
There's no time to mess about when Trucker Diablo are in charge - nowt but straight up, oldskool rock n' roll from start to finish. All killer, zero filler.
(Key song: 'Drink Beer, Destroy')
The Bonnevilles - Spurs of Rock stage - Saturday - 9.30pm
There's something about an engaging two piece - they always go down well at a festival. See The White Stripes - always the standout, without the need for a bass guitar, let alone flashy visuals. Swop Lurgan for Detroit and you'll know what to expect.
(Key Song: '10,000')
See also - And So I Watch You From Afar, Million Dollar Reload, Runaway Go
THE POTENTIAL SURPRISES
An act you don't know and thus don't rush to see, but has the potential to steal the show.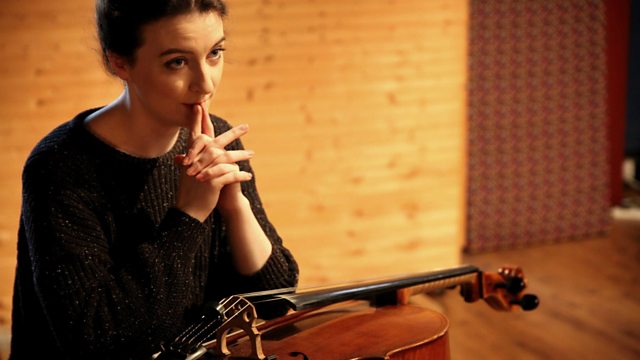 Alana Henderson
Ala
na Henderson
- Eagles Rock stage - Saturday - 4.50pm
One lady and her cello doesn't scream SHOW STEALER, but there's something likably cheeky about Alana. Watch the hip hop masterpiece she recorded with Katie from Katie and the Carnival and you'll know what I mean.
(Key Song: 'Song about a Song')
The Dead Presidents - Small But Massive stage - Saturday - 5.20pm
Just like Pocket Billiards, this lot always leave a festival stage boasting a whole army of new devotees. Must be something to do with the brass.
See also - Micky Bartlett, entire Generator stage (for the rave)
THE LOVELY MEXICANS
Glasgowbury has always had love for the odd southern band and this year is no different.
In Their Thousands
In Their Thousands
- G Sessions stage - Saturday - 5.05pm
Lush harmonies and glorious hooks in their droves. If this Donegal four piece can silence a rowdy crowd at The Limelight in Belfast (as I saw them do last year), they stand a reasonable chance up the mountain.
(Key song: 'Effort for the Waste')
The Mighty Stef - G Sessions stage - Saturday - 5.05pm
Another southern act up for the day, this time a whiskey drinking, sea shanty singing selection of rugged Dubs. Built to play Glasgowbury, when you think about it.
(Key song: 'We Want Blood')
THE NEXT BIG THING
Everyone loves boasting about how they saw a band before they were famous, right?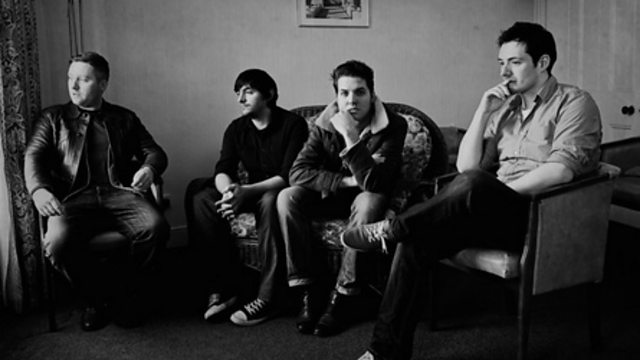 Little Bear
Little Bear
- G Sessions stage - Saturday - 9.15pm
Locals who've made a massive splash around the country of late, selling out The Black Box in Belfast and (as far as we can tell) generating quite the industry buzz. Even forgetting about those gorgeous songs, they could steal the entire show.
(Key song: 'Night Dries Like Ink')
Rosie Carney - Eagles Rock stage - Saturday - 1.50pm
So Soak is new, exciting and remarkably young? Well Rosie Carney is the new Soak. Yes, we're thinking that far ahead. Wisdom and songwriting skills way beyond her (16) years.
(Key song: 'What Have You Been Looking For')
See also - Vanilla Gloom, The Clameens
THE FAINTLY CURIOUS
Because festivals are all about trying out something new.
Japanese Popstars - Small but Massive stage - Friday - 11pm
Bringing dance music to the main stage was always going to raise a few eyebrows, but the Derry duo tore the place apart this time last year. With a later stagetime and an absolute stonker of a new album to play out, this one's a banker.
Music Promise - G Sessions stage - Friday - 6pm
No less than fifty 11-18 year olds from Derry were given music instruments and know-how as part of a mammoth project, partially in conjunction with City of Culture 2013. Part of the deal was this - a showcase of previously undiscovered talent. The future.
See also - the local food vendors, camping!
THE JUST DON'T MISS THEM, RIGHT?!
Because sometimes you don't need a specific reason!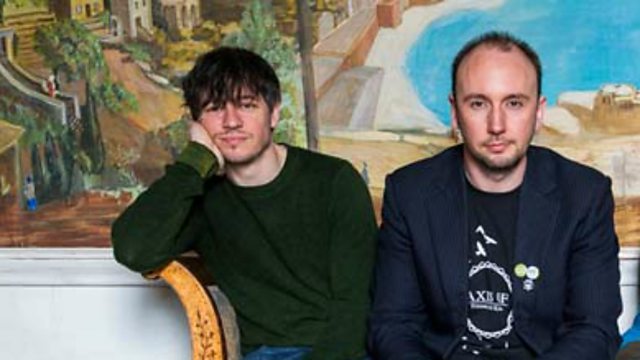 Jetplane Landing
Jetplane Landing
- Small but Massive Stage - Friday - 9.45pm
For a lot of people, the whole festival is built around the return of Jetplane Landing. Andrew Ferris has influenced and (in some cases) released music by some of the best acts ever to play this festival. So only right his own band get their go on the mainstage. Featuring members of Fighting with Wire, they're a mixure of punk and preaching. Long overdue.
The Answer - Small but Massive Stage - Saturday, 11pm
No one is worthy of being the last Glasgowbury headliner, but The Answer are a good try. Being arguably the best live act we have makes them the perfect headliner for any festival, but this show will find them hungry - it's the start of a long tour to promote a brand new album. Judging by hints online, they've a few treats instore as well.
See also - LaFaro, More than Conquerors