Rigsy Ponders - Major Comeback for Guitar Music?
At a Radio Academy event this week, George Ergatoudis, an executive for Radio 1 said the following - 'appetite for guitar bands is slowly starting to return and will be bigger next year'. James Curran, the head of music for Absolute Radio, suggested guitar bands simply haven't been good enough in recent times. But in general terms, he agreed guitar music was set to make a major comeback within the next two years.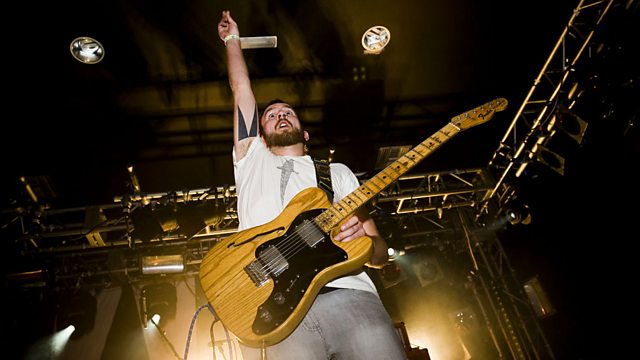 With consideration, these comments are hardly a surprise. Of course, while 'guitar music' never disappeared, for the first summer in a long time, there are new rock and indie bands big enough to feature high up the bill at major festivals like
Reading
and
Glastonbury
, while perhaps headlining smaller events such as
Belsonic
in Belfast. We're talking the likes of
Bastille
and
The 1975
- both major unit shifters. Then you've
Foals
- below only Snoop Dogg at
Parklife
and
Outkast
at
Bestival
.

So yes, there's an appetite for new guitar bands, even if they're still a little thin on the ground. Apart from in Northern Ireland, of course. While other parts of the world have dabbled in dubstep, electropop, house music - whatever - we, for the most part, have stuck to what we do best. We're coming down with punk, prog rock, retro rock, indie and grunge.

So, just like that old trilby in your dad's wardrobe, is Northern Ireland about to suddenly become very fashionable?