New Tune Disco - Rigsy & Niall Byrne - Jan 2014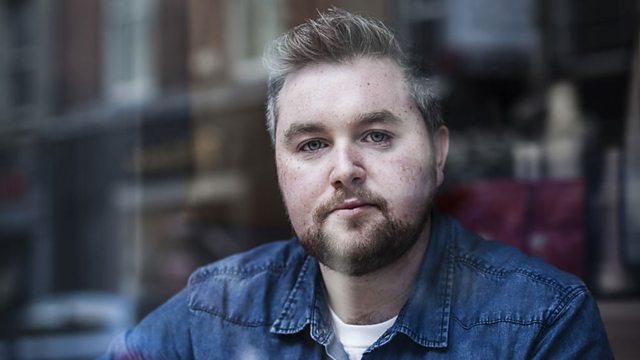 Influential Irish blogger and DJ,
Niall Byrne
(aka.
Nialler9
) called into RTE studios in Dublin to chat to Rigsy about some of the best new and under the radar music.
*******************
The Academic – Bear Claws
Niall:
"When I was in Dingle they (The Academic) were there as well and there was seventeen A&R people who travelled from the UK to see them! A very strong command on melody and harmonies… you can see that they clearly have been playing for quite a while and they know what they're at."

The Kid – Alone
Rigsy:
"Very much a 21st Century artist. Impact is the word…whenever you hear it, it blows you away. Brilliant stuff!"
Niall:
"I'm into that straight away, it's histrionic for sure…very impressive."
Castlestreet – Stepping Stone
Rigsy:
"Big Irish trad background as far as I can see which is very 'In' at the moment…five years ago this wouldn't have been very fashionable to make a track like this but suddenly it is."
Niall:
"Now is the time to capitalise on it if you sound like this. You've get the best opportunity when people's ears are open."
Gaze Is Ghost – Invisible Cities
Rigsy:
"Right up my street with the orchestral vibe. It reminds me of other local female acts Alana Henderson and Katharine Philippa, it could sit on various other show on Radio Ulster. It's just got that tiny hint of that alternative vibe."
Niall:
"I'm definitely getting Daughter off this track in particular, but then again there are a lot of subtlies in the arrangements."
Adultrock – Chants
Naill: " A total Nightrider theme-tune buzz of this one…has been heavily supported by Annie Mac which has helped raise his profile."
Krystal Klear – Squad
Niall: "A real dirty big room synth-shaker. So I love this…it's nice and subtle…incredible."
Rigsy: "You get the hints of disco and house coming in. Big fan of Krystal Klear.
Irish Steph – Breathe
Rigsy: "A half French, half Irish classically trained multi-instrumentalist…it's a concept which is very new."
Niall: "Definitely sounds like a guy who's been hanging around France a lot."