Electric Picnic - Main Stage Times, Other Voices Stage + OXJAM Stage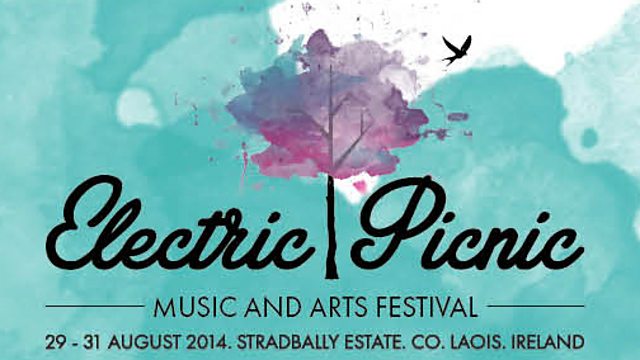 For those heading to Electric Picnic this weekend, you may be interested in the stage times for the Main Stage.

Main Stage:
Friday:
5.00pm – 5.30pm Tvvins
6.00pm – 6.45pm The Strypes
7.15pm – 8.15pm Blondie
9.00pm – 10.15pm Foals
10.45pm – 12.00am Pet Shop Boys

Saturday:
12.30pm-1.30pm: Trinity Orchestra
2pm – 3pm: The Stranglers
3.45pm – 4.45pm: Wild Beasts
5.30pm – 6.25pm: Hozier
7.00pm – 8.05pm: Bombay Bicycle Club
8.45pm – 9.55pm: Paolo Nutini
10.35pm – 11.50pm: Portishead
12.30am – 1.45am: Chic

Sunday:
1pm-2pm: Dublin Gospel Choir
2.20pm-3.20pm: The Wailers
3.50pm-4.50pm: Sinead O'Connor
5.25pm-6.25pm: Simple Minds
7pm-8pm: Lily Allen
8.30pm-9.45pm: Beck
10.15pm-12am: Outkast

Other Voices:
For the first time Other Voices will have their own stage at Electric Picnic this weekend.

The Other Voices line-up includes Silences from Armagh, Mirel Wagner from Helsinki and Tiny Ruins from New Zealand.

OXJAM:
OXJAM have also announced the acts and times for the artists playing Electric Picnic. Several Across The Line regulars are playing the Oxjam Stage, including; Wonder Villains, Simi Crowns and The Clameens who have replaced Amidships who announced that they are unable to play the festival 'due to an illness in the band'. A Belfast and Dublin date is to be announced shortly.

The full line up and stage times for the OXJAM stage can be found here.