Gig of the Week : Other Voices
Not so much gig of the week, but a festival of the week. In fact, not so much a festival as a proper, special event!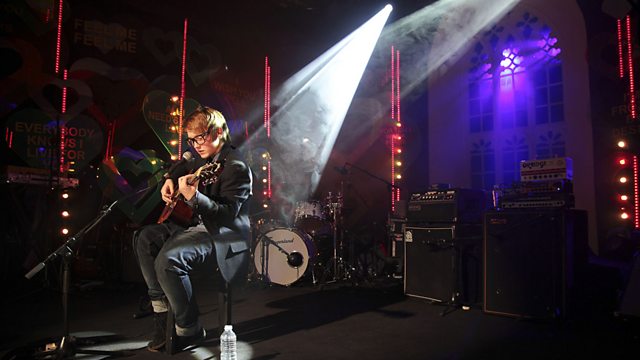 Other Voices, as ATL found out when it visited Dingle at the end of 2012, is an utterly unique concept - huge bands in a tiny venue, with a whole schedule of events open to the public.
The whole thing comes to Derry / Londonderry this weekend for City of Culture. Two Door Cinema Club, SOAK and Neil Hannon are among the acts playing the televised show in The Glassworks, with a wonderful mess of ATL friendly acts playing fringe events about the city. Attend any of said fringe events and you can win tickets to the Glassworks - simple! Far too many acts to list here, so best check the Other Voices website and make a plan.
SOAK, who stole the show at the aforementioned weekender in Dingle had this to say to ATL:
'Beyond excited for this weekends Other voices! Cannot wait to play, especially alongside such great acts. Also, might be a dinosaurtastic appearance!'
She's short, she's sweet....so what did you expect?
****
Other Voices takes place in the Glassworks, Derry on Friday, Saturday and Sunday. Other Voices Trail takes in shows at various venues including Masons, The Nerve Centre and Sandinos. Full listings here.