Gig Review: Nathaniel Rateliff, Eamonn McNamee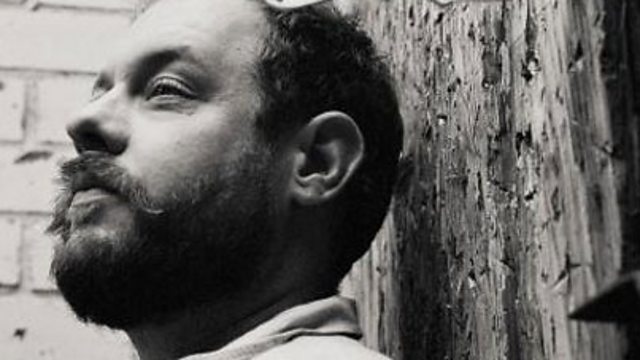 Nathaniel Rateliff, Eamonn McNamee
McHughs, Belfast
Mon 20th January 2014
Opening for the night, Eamon McNamee of The Holy Innocents confidently warms up the crowd as they pour into the basement of McHugh's bar. Sitting with just his guitar he manages to entertain, setting the mood for the night, before Nathaniel Rateliff makes his appearance. By the end of his set, Eamon is well received by the audience and introduces Nathaniel to the stage.

A sort of hush falls over the crowd after Nathaniel warmly welcomes them to the gig. Promising to play some of his "usual" songs he takes his seat, accompanied by his band. He opens the set with a mellow baritone, creating a calming, almost ritualistic mood for the audience to enjoy. The response is absolute silence until the opening song finishes, as if entranced by the magical atmosphere seeping into the room. The song is met by eager applause, the crowd clearly enjoying it.

For his second song, Nathaniel and his band decide on a more upbeat track to help liven things up after the greatly effective opening. His band provide a fantastic rounded sound, with bass and the strings giving a soaring quality to the songs. Everyone is enjoying it and the gig seems to be in full swing by the end of the song, the crowd buzzing.

Nathaniel follows this up with a string of songs that range from dark and moody to light and altogether happy. Each song seems to fit the mood of the room rather well and the audience responds accordingly with ever more enthusiastic applause and cheers. The set is very well constructed and paced, with Nathaniel chatting and joking with the crowd in-between songs. As for his voice, Nathaniel shows off his impressive range, being able to go from smooth bass notes to crisp higher notes with relative ease and confidence.

Altogether, Nathaniel and his band give a great performance over the course of the night with consistent quality and some stand-out tunes. The crowd at the gig give him a huge round of applause as he finishes and all look happy to have been there. It doesn't pay to be a shorter person at a gig like this, with some having watched the gig on the phone of the taller person in front, happy to see the main attraction at all. However, this did not take away from his performance in the slightest. Everyone at McHugh's would agree that Nathaniel Rateliff and his band made for a good gig.
Joe O'Hagan