Guest Blog - Strait Laces @ SXSW (part three)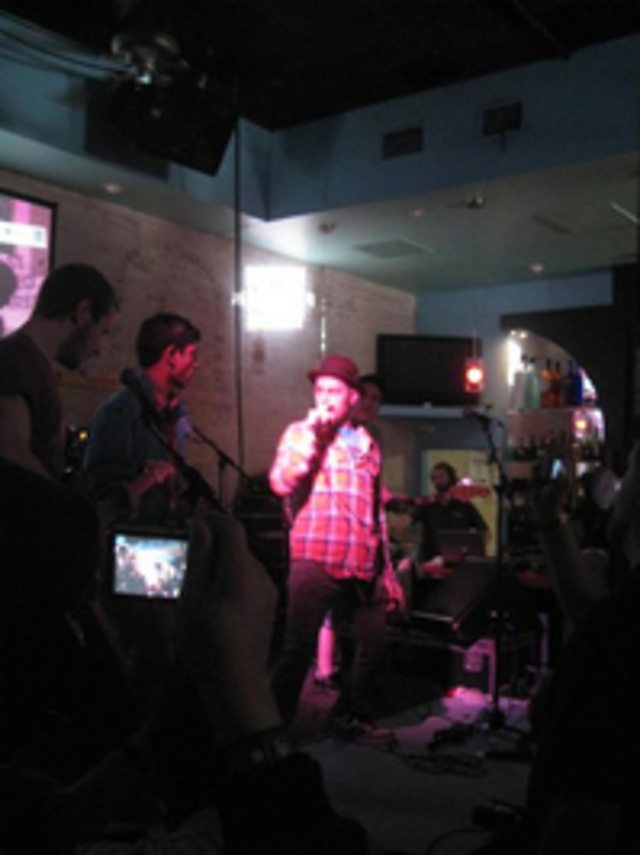 Today Dave and I woke up at a ridiculously early time. Our sleep patterns are totally messed up but at least it's cosy, we're sharing the same sofa. Today being St. Paddy's we could have done with more sleep.
Our only show today is the Belfast Rocks showcase at the British Embassy venue, Latitude 30. It's going to be a sweet show whatever happens as ASIWYFA, FWW and General Fiasco are also on the bill. Once we battled through the traffic to the venue it was sweet to catch up with all the familiar faces and discuss how rubbish the flight was and how warm it now is. We finally have sun! Jonny got to break out his calves and we spent half an hour getting sun cream on them.
The venue is sweet, we get our soundcheck all sorted and we're well up for playing to the sizeable crowd that's arrived. I'd decided to use the kick pedal that was already on the kick drum for some reason. It made sense at the time but 20 seconds into our first song the thing falls apart! I'd left mine beside the kit and a handy crew member sorted me out. Apart from that everything goes smooth and we get a good reception, especially when our guest rappers The Beatards join us for the glorious dead.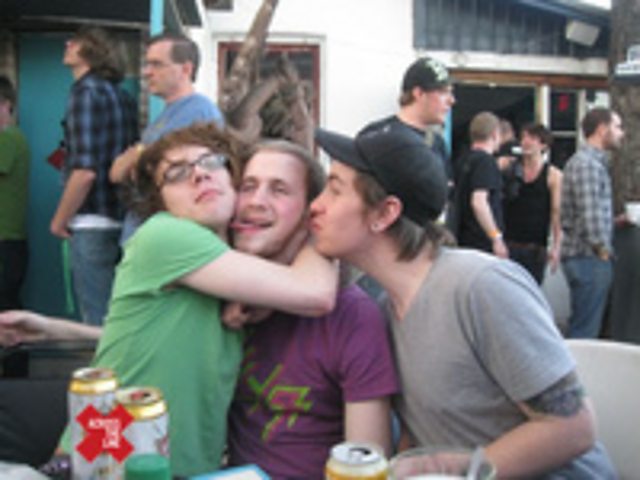 After this it's our designated night off, so we hit the free bar and enjoyed the rest of the bands. We pretty much partied all day, chilled out around the main streets of Austin and just soaked up the atmosphere. There's a great vibe, lots of artists and people who want to hear great music. Most buildings you walk past have live music pumping out of them. Come midnight we caught up with the Irish folks again as ASIWYFA and GF were playing a show together. We were all totally busted come the end of the night but we're having great time. Three shows down, six more to go.
______________________________
*** Strait Laces were in Texas for the South By Southwest music industry event ***