Guest Blog - Strait Laces @ SXSW (part five)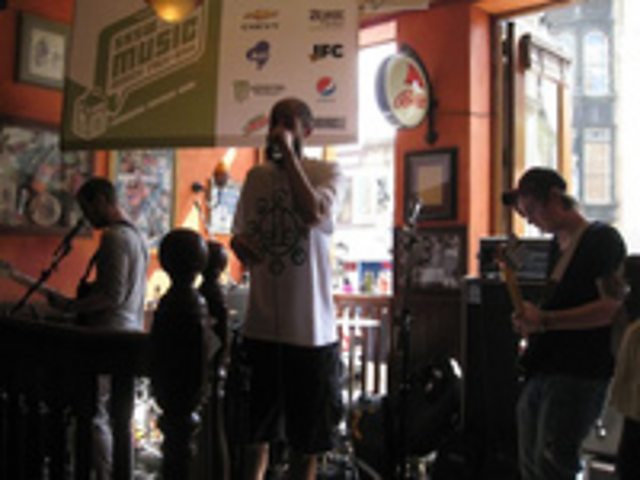 This morning started great! We headed down to BD Reilly's around 11am to get our free Irish breakfast. I don't know who told Americans how to make an Irish fry, but they were mis-informed. One banger, scrambled egg, beans and toast. We were all very greatful nevertheless. We hung out at the venue for a bit and got a chance to hear some of the other Irish acts who were on before us. At 2.30pm we finally hit the stage and got a chance to rock out. We were joined on stage by our good friend from NY,
Homeboy Sandman
, who dropped a lyrical bomb on the unsuspecting audience. Our set was fairly short but it was really good fun and everyone seemed to enjoy!
The rest of the day was fairly relaxed. We got some food and caught some shows before we had to head to the next venue, Wave. This was our official SXSW showcase and we couldn't wait to get on stage. The set was a memorable one, maybe not for all the right reasons. Dave was having technical problems with both guitars and there wasn't a massive crowd but we all had a great time playing and were kinda dissapointed when it had to end.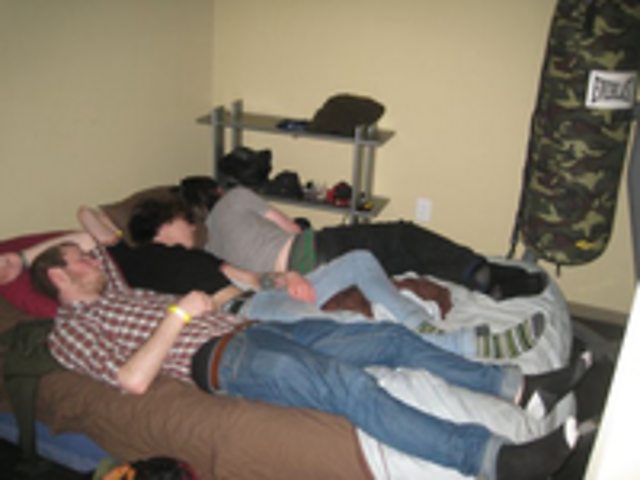 After the show we headed back to our friend Rob's place to have our own little after party (groupies everywhere). We got some pizza, some beers and the craic did flow. It was real nice to get away from the mayhem and get a chance to relax with each other and talk about some of the experiences we've had since we've been here. With the music blasting outside and people partying in the street, we ate and drank long into the night (probably longer that we should have), finally crashing out on the couch in each others arms.
______________________________
*** Strait Laces were in Texas for the South By Southwest music industry event ***