New Tune Disco: Rigsy & Nialler9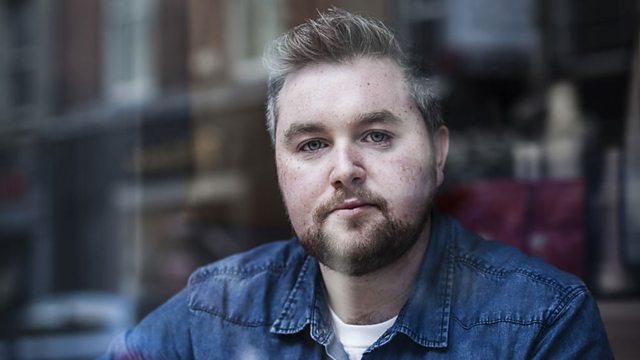 Nialler9
AKA Niall Byrne called into the RTE studios in Dublin to talk to Rigsy about some of his favourite tracks and albums of 2013.
******************************
New Jackson – Sat Around Here Waiting
Niall Byrne: "There's so much depth to it and yet it's so understated and it's so different…it's David Kitt and in the last few years he's been really delving into electronic music".
Rigsy: "It is as curious as it is beautiful…hugely engaging track"
Crystyne – Time Is An Arrow
Niall: "It's a guy called Diamond Dagger…it's a collaboration with Goodtime John…it's kind of a gel of both their styles. Diamond Dagger is very much 80's electro that's what he loves to do and Goodtime John brings in a softer, guitar, vocal pop element to it. When the two of them combine I think it's absolutely beautiful. There's an EP on the way…this is the first song they've actually done so far and I really love it".
No Monster Club – I Think You Could Only Get Away With This Carry On When You're In The Sun
Rigsy: "Out now on the legendary Popsicle Island…the album - which is the bands fourth - can be summed up by the fact that it's being released as a cassette…I love this song, really wanted to play it, really fun, really up my street and makes me want to listen to the record…lovely, lovely track and it's a great label as well…".
I Am The Cosmos – Take What You Want
Niall: "...it is kind of working in a very strange place…again we've got a lot of analogue electronic synthesizers going on here, but the interesting thing about this album is the entire project was pretty much inspired by one single track, by an 80's Japanese band…the album came out in January, very suddenly…it's kind of moody, synth disco…for me it's my favourite Irish Album of the year because it's my most listened too, my favourite…".
Simon Herron – All That I Know
Rigsy: "So this is from a four-track EP called Demons, released today…Simon is working with members of an excellent band up here called Master and Dog".
Niall: "I really like this a lot, yeah. It's Interesting. This only came out today, it's great."
Bleeding Heart Pigeons – I Visiting Myself in Hospital
Rigsy:"Such a vocal"
Niall: "Strange story behind these guys, they're from Limerick but not from Limerick city, they're from about 45minutes outside the city so they kind of live in the middle of nowhere and they're still teenagers but they've just signed to Virgin Records and they're releasing their debut EP this week…there's something really interesting going on here."
Rigsy: "It's a track that I was looking to play aswell…we've featured them before, but there's another tune as well 'Catharsis'…which is even better as far as I'm concerned! …but there we go Bleeding Heart Pigeons, a brilliant, brilliant track."
Cronin feat., Mark Greaney – Something's Gotten Hold of My Heart
Rigsy: "It's a track made famous by Mark Almond at the end of the 80's but Gene Pitney of course did a version in the 60's…it was basically a standard for a very, very long time".
Niall: "I just thought it was something a bit different"
His New Atlas – Balloons
Rigsy: "His New Atlas, a guy called Eoghan O'Hagan from Armagh currently based in iverpool. Second E.P that he's released, called 'Blood…he's just turned 18."
Niall: "Not necessarily my thing, but sounds really good, surprising that he's 18, in that case really does sound a lot more mature like a guy who's been playing for a while"