Review: Wes Grierson, Alana Henderson
Wes Grierson, Alana Henderson
No Alibis Bookstore, Belfast,
8th March 2013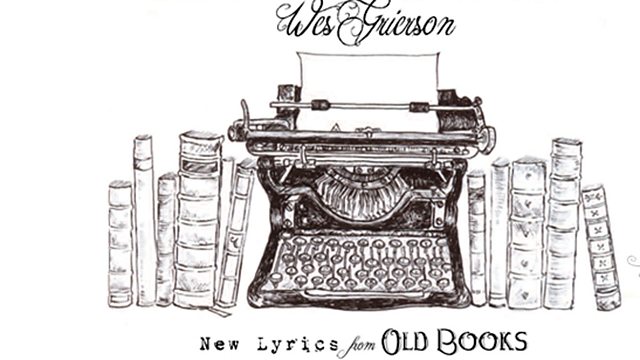 With around forty chairs lined up in the dimly lit  book store 
No Alibis
, tonight's acoustic gig looks set to be as intimate as it gets. The setting works perfectly for stripped back versions of some fantastic acoustic material, made all the better by an attentive audience.
Relatively new on the circuit having only released her first EP 'Wax & Wane' in February, Dungannon native Alana Henderson starts things off with her fragile blend of delicate vocals and emotive cello. Her songs are constructed with such fantastic melody and heart that the room instantly falls silent.
Powerful lyrics of lost love and broken relationships combined with effective song structures that ease along and bring surprising moments of vigour make the whole package a joy to take in. 
As Alana admits herself the deeply personal subject matter of her music is far from positive, however the songs seem all the more involving for it, keeping us contemplative throughout. There's something different about her delivery and the emotion in her vocals that makes Alana Henderson stand out and feel like she's bringing something new and exciting to the table as a solo artist.
After a short interlude Wes Grierson starts things start off with an almost mid-west 'emo' twinge to his sound, reminiscent of cult favourites like American Football. Looping guitar build ups, mildly noodly riffs and light sweeping vocals all fall into place before becoming cemented in a far more country-ish style aided by Wes's now Springsteen-esque vocals.
The addition of a piano accompaniment helps us comprehend sections where tracks clearly build into big stadium choruses. There may not be anything ground-breaking to his sound but Wes's character and tightly honed song writing shines through enough to maintain our attention.
Playing a combination of material from his latest release 'New Lyrics From Old Books' and older tracks there's an overall theme here of making a change in the world through small actions. It's the kind of message you could easily be cynical of but it comes across genuinely, avoiding feeling overly preachy.
After being joined by Alana for a rendition of his track 'Hope' which lifts things up for the final  stretch, an impressive mid-song instrument swapping session draws the night to a close. Having been playing for close to two hours with a short interlude, Wes ends the night reinforcing his message of hope for the future before the somewhat jaded audience shuffle out into the cold. It's been a long night in the cosy bookshop but well worth the trip, with the gladly received promise of more character-driven showcases to come.
Ross Haymes