Guest Blog - More Than Conquerors Tour Diary Day 5 & 6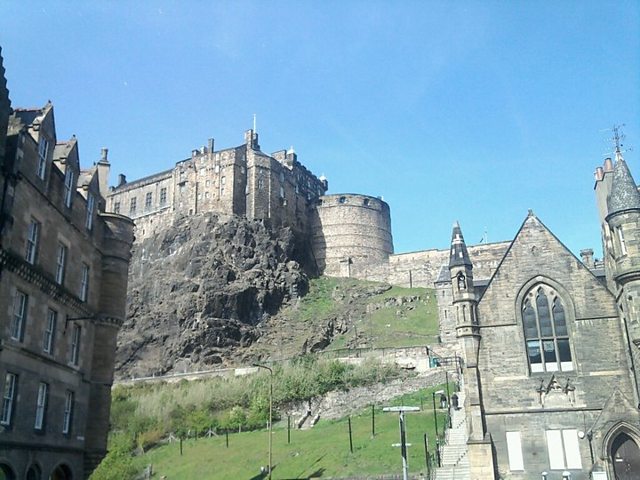 More Than Conquerors continue their polite conquest of Scotland, trailing this time north to a city famous for it's jams - Dundee - and then south to sunny Edinburgh. Holiday snaps and all! We're spoilt!
**************************************
Dundee - Friday 15th
We arrived in Dundee, the city of roundabouts, to a mild day. After some confusion we got to the travel lodge and checked in. That would be a wee treat for after the gig, a proper bed and a steamin' hot shower.
We arrived at the venue just around the corner from a gay bar called Kage. The venue was great, big PA, big sound and a mound of food, enough to feed an army!
We didn't have much time to see around Dundee, it was pretty much straight in and straight down to work. It was an early show, so we finished and packed up by half 11 with everyone lending a hand. It was the night of the pacific theater's front man's (murph) birthday. We got a few tins and headed off to a friends nearby to finish of the night.
Then the travel lodge for a crackin sleep.
************************************
Edinburgh - Sunday 17th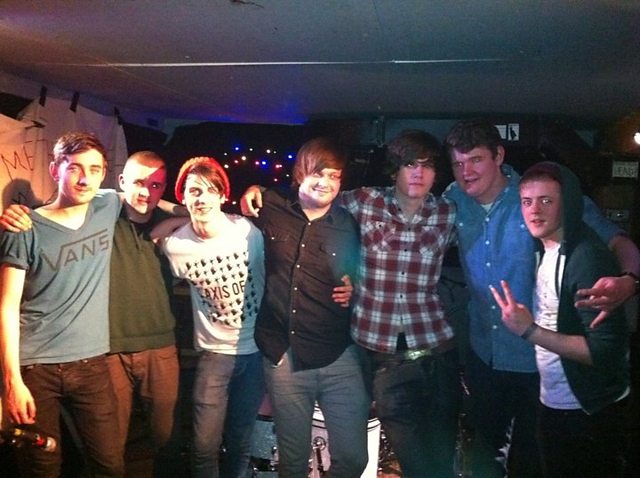 The sun well and truly got his hat on for Edinburgh. The sunniest and warmest day we had seen so far. Edinburgh had lots of lovely things to offer. There were any amount of cafe's, even a vegetarian one for Kris, and lots of tourist friendly sights. The city has a nice feel to it, with its historical buildings and landmarks, finishing of course with the castle.
On the day of the gig, with some time to spare, we went and played an acoustic show in a local cafe called Beanscene. After this we all headed for lunch to a cafe called Forest, were everyone gave some meat free food a bash. Forest also did workshops and on sunday it was a printmaking workshop which ended up being great.
It was nice to have time to really enjoy a city and all it had to offer.
The gig was in a venue called Henry's Cellar, a little underground venue that ended up being severely loud. It was the last show so we had some fun with it, and had the boys from Pacific Theater up to sing with us.
After the show it was back to our pal stewartie's for some chat before our emotional goodbye with Pacific Theater. Great bunch of lads, sharing a great tour with us!