Villagers - Black Box, Belfast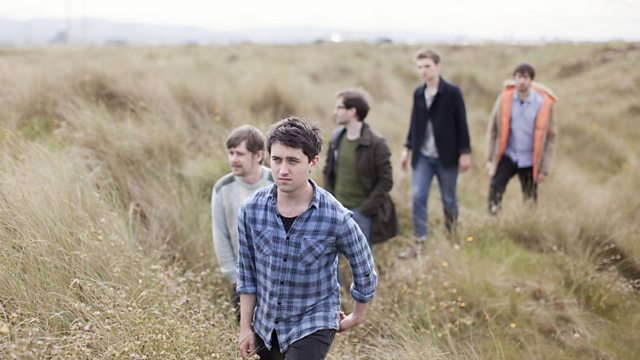 Villagers, SOAK
The Black Box, Belfast
Sunday 11th November 2012
'Your new stuff is amazing' shouts some guy. It's an amusingly polite heckle, yet no one really laughs. They're too busy nodding in enthusiastic agreement, bemused by these adventurous songs. It helps that the sound is immaculate, every little detail shining through. It's pretty much perfect, really.
Earlier though, we had 
Soak
. Armed just with her acoustic guitar and a few rambling tales, she's a great scene setter, utterly captivating, full of intrigue. The curiosity that comes with such a talanted 16 year old soon dispels however - these songs are pretty universal after all, full of wisdom for one so young. 'Sea Creatures' remains the stand out and, given the masses penchant for a stripped down ballad, surely a future hit. Soak tells us there's Radio 1 daytime plays to look forward to this week and everyone cheers, knowing she's really on to something.
Great stuff, but nothing will steal this show. Villagers frontman Conor O' Brien will eventually apologise for clumsy song intros and lazy banter, but he's blatantly full of confidence, basking in the glory that comes with an utterly remarkable collection of new songs. Every one is a journey, flying off in wonderful new directions, utterly unpredictable, full of musical cliff hangers. 'Grateful' starts off in space before quirking it's way towards jagged terrain, an early highlight. 'The Bell' opens as if soundtracking a fairground malfunction while morse code and paranoia lead the way in 'The Waves'. All over the place.

The basslines are menacing ('Passing a Message') and the drumming subtle ('Becoming a Jackall') - all four 'backing' musicians on stage playing their part. Conor's voice is stronger than ever, getting a proper workout in 'The Pact' and enjoying sublime harmonising during 'The Lighthouse'. Every song brings something new to the table, each moment taking a different turn. Blink your ears and you've missed something great. 

2013 will start with this bands new album, full of these incredible songs. 2013 could belong to Villagers.
Rigsy