The Making of - Triggerman
Other Voices is a pretty gentle affair, with stripped down performances in a church, right? Right! Kind of.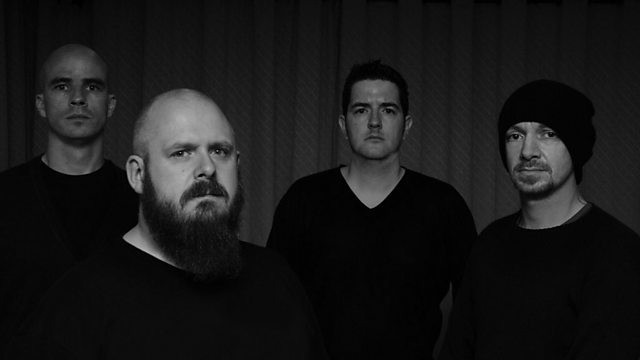 But off the beaten track, The
Other Voices
Music Trail in Derry / Londonderry this weekend offers a lovely mess of varied shows for three full days across the entire city. And on the bill for Masons on Saturday night are the noisiest band in the maiden city -
Triggerman
. Here's Dixie from the band to talk us through what makes him and indeed them tick....
****
'The first album I bought was ZZ Top 'Eliminator'. Beards, ladies, cars!! The last one was Soundgarden - 'King Animal'. Great band -Kim Thayil is a superb guitar player!
'The first gig for me wasn't really a gig - but Maiden's "Live After Death" album was an amazing thing when it came out. Double vinyl, booklet, amazing art - job done!
'The last album we love as a band was the new Deftones one. We would bond over The Deftones more than any other band actually - apart from maybe Mastodon. We all love 'The Hunter'.
'We love sharing a stage with Droids - great band and nice fellas. The Bonnevilles too, we always have a great time with them...super band.
'We don't do covers in Triggerman, never have..I've played in cover bands for years before joining, but Bap and Rory have never been in a cover band in their lives! It's easier for Bap to write a riff than learn one!
'Between the four of us tastes are so diverse that all styles are covered - the only arguments that we have are over control of the ipod in the van. Bap finds it strange that not everyone wants to hear an Om album at 3 in the morning heading over the Glenshane....'
****
Triggerman play Mason's, Derry at 12.15am on Saturday night as part of Other Voices 2013.