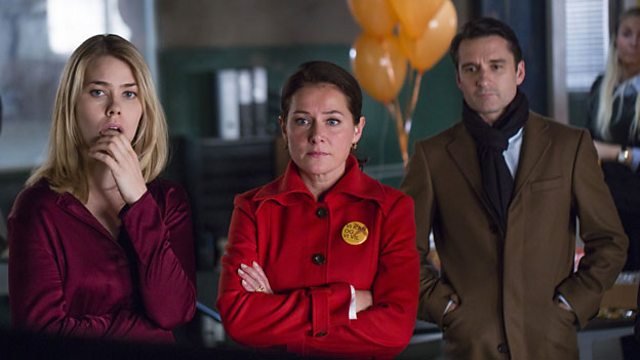 (L-R) Birgitte Hjort Sorensen, Sidse Babett Knudsen and Alastair MacKenzie in Borgen
The third and final season of Danish drama Borgen began last weekend on BBC Four.  Head of Programme Acquisition, Sue Deeks – who admits to spending her nights off watching drama – shares the secrets of finding a good drama and gives a sneak preview of what fans of Scandi drama have to look forward to.
When it comes to acquiring dramas for BBC it's a mixture of hunting them down and them coming to us. We have close contact with programme distributors who inform us about their upcoming series, we attend television markets where new programmes are presented and we keep an eye on the press from abroad.
Choosing Borgen was a joint decision made with the BBC Four channel team.  Our preferred method is to sit them all down with tea and buns and have a group viewing - you'd be amazed how conducive to decision-making a fondant fancy can be…
I think that we were all immediately drawn to Borgen's mix of personal and political and, of course, the incredibly engaging central performance by Sidse Babett Knudsen as Birgitte Nyborg.   Plus, having watched The Killing, we were all convinced that we were experts in the Danish political system so did not see the subject matter as a barrier to success at all!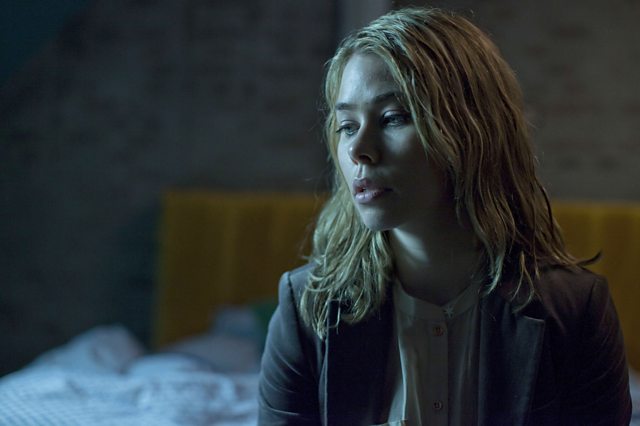 Birgitte Hjort Sorensen as Katrine Fonsmark in Borgen
Fans needn't be worried that the end of Borgen is in sight, there's much more to come – we  have some amazing drama lined up on BBC Four:  In December there is Don't Ever Dry Tears Without Gloves which is a really poignant and affecting love story set in the early years of the AIDS epidemic in Sweden. 
Then early next year we will have Season Two of crime drama The Bridge as well an exciting new conspiracy thriller from Belgium called Salamander – we are absolutely determined to keep viewers glued to their sofas on Saturday nights for the foreseeable future.
It's difficult to say where the 'next Denmark' might be in terms of brilliant drama productions –  if you watch Salamander you'll say Belgium is a good candidate, but really the next dramatic gem could come from anywhere .
Sue Deeks is Head of Programme Acquisition.