In my second Ten Things blog I've been rather stitched up by my editor Jon Jacob.
Last week he suggested we give each other a theme, I very kindly offered him the seasonal theme of traditions, he has given me the theme of… statistics (I ask you).
Never one to back away from a challenge, here are my ten things from around the BBC on the theme of statistics: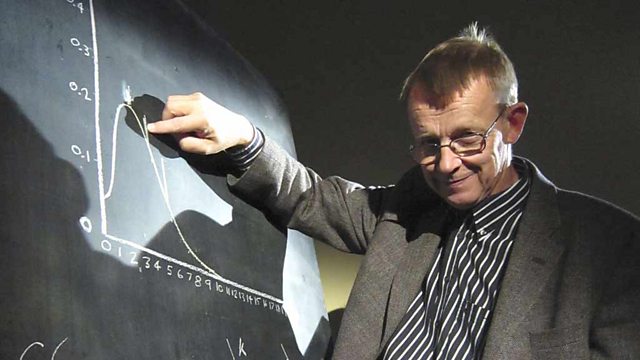 Professor Hans Rosling in The Joy Of Stats
1. The reason Jon has statistics on his mind is not because he's a veritable maths whizz, but instead because we have been thinking about this blog and others at the BBC, and considering the best way to measure their success.
Should we rely on page views as a measure of popularity? Or are shares more important? Or comments? It's an on-going debate here and any thoughts you might have on the matter would be happily received in comments below.
2. The thing with stats is that size matters. Working alongside Media Centre's Ben and Matt can be a bit a little humbling, especially because the website's stats – however you measure them – are impressive and growing constantly. Last month the site saw more than a million page views. Needless to say, there was a distinct green tint from our side of the desk when that data was aired at the last team meeting.
3. On the subject of impressive stats BBC iPlayer also broke a record recently, having had 213 million requests for TV and Radio downloads in October, the first time its beaten 200 million.
4. There was a BBC birthday stat this week, as bbc.co.uk has been going for 15 years. It celebrated its anniversary on Wednesday 12 December.
5. And for all the online content available from the BBC, the licence fee payer shelled out a mere 66p a month, per household last year.
6. We have a blog post coming soon about how BBC's New Broadcasting House (NBH) performs as an eco building – it'll be filled with interesting stats but the top line is that between July 2011 and May 2012 NBH recycled over 351 tonnes of waste – that's 74% of all waste. Pretty impressive.
7. Any post about stats would be incomplete without a reference to the BBC Four programme The Joy Of Stats fronted by Professor Hans Rosling who is quoted as saying: "I kid you not, statistics is now the sexiest subject on the planet".
8. Of course everyone knows statistics are maths and for any poor souls who are going to be spending their Christmas holidays revising don't forget the BBC Bitesize website has lots of tools to help.
9. According to BARB (Broadcasters Audience Research Board) the most viewed programme in 2012 was the closing ceremony of the Olympics on BBC One attracting 24.5 million viewers.Who will take the top spot in 2013? 
10. Approximately 10 million turkeys get gobbled up on Christmas day, and here's my favourite BBC comedy, Only Fools And Horses, enjoying their traditional roast and a glass of 'Vin Ordinaire', a favourite tipple for those of us at About The BBC too, as it happens.  
 Hannah Khalill is Digital Content Manager, About The BBC Blog