My Web My Way relaunch: more accessibility information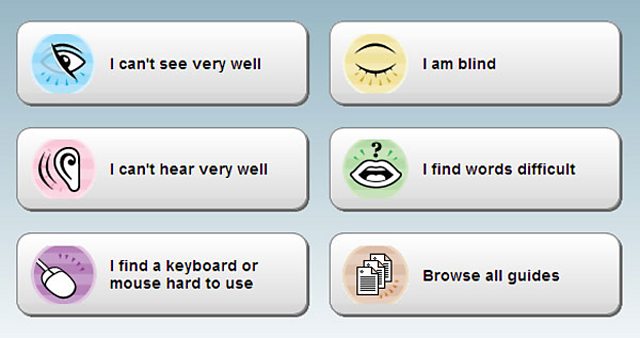 http://www.bbc.co.uk/accessibility/
Editor's note: information about what's new on the relaunched accessibility pages on the BBC Internet blog - SB.
If you've visited the My Web My Way accessibility pages on BBC Online during the last few months you'll have seen a promo inviting users to preview a new version of the site.
This version revealed the beginnings of a more detailed and user-friendly My Web My Way, which I'm delighted to say has just launched in full.
My Web My Way is designed to educate audiences with accessibility needs about how to get the best out of the web - not just BBC Online - by using personalisation features in their browsers or operating systems, or using assistive technologies like screenreaders.
It's estimated that around 11 million adults have a form of disability and that this group tends towards 'heavy' media consumption - increasingly online. The sixth of the BBC's public purposes is to deliver the benefits of technology to the public, and this public must be as wide as possible. Because of this we've invested time in updating our accessibility information for the benefit of users with impairments - whether visual, hearing-related, motor-related or cognitive. Of course there are other providers of this kind of information, but to many the BBC is a trusted guide to the web.
So - what's changed?
Read the rest of Jonathan Hassell's blog post and leave a comment on the BBC Internet blog...