To finish 2013, members of the About the BBC team offer up their personal reviews of the year, revisiting blog posts, events and output from across the organisation.
Well, 2013, the year I became official on the About the BBC team, evolving from a casual employee to permanent member of staff. Gaining my very own BBC pass was a very proud moment, and as the year went on I even graduated to 'red level' lanyard giving me access to the beautiful New Broadcasting House (or is it just Broadcasting House now? I may have missed the memo). Although sadly, I wasn't there the day the Queen declared it open.
Working part-time on the team, I straddled two jobs this year, one foot firmly planted in White City, the other up on the monitor* touring as keyboard player/guitarist with shoegaze luminaries My Bloody Valentine. Therefore it is probably no shock that my highlights from the year are, in the main, music related, in no particular order: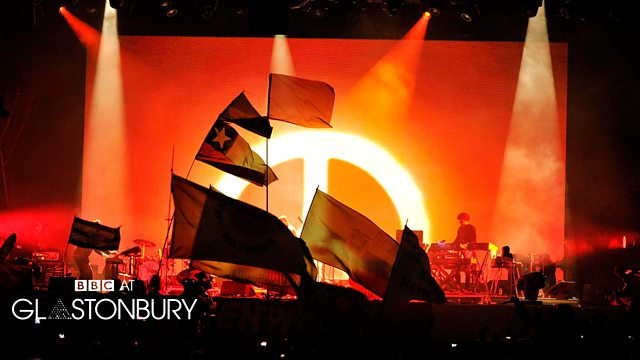 Portishead at Glastonbury 2013
Glastonbury Festival coverage: Not going to Worthy Farm on the last weekend of June is becoming a disappointing tradition in my world as tickets for Glastonbury sell out within what seems like minutes of their release. This year, however, that disappointment was lessened slightly by the BBC's coverage of the huge music festival. It was everywhere, radio, TV, online and on social media, and for me, that was a real treat. A large percentage of the line-up was available to watch on the website with access to many more stages than in previous years, via BBC iPlayer and Connected Red Button, so I didn't have to walk miles to see all the bands I wanted to see, plus the queue for the toilet was a lot shorter. Standout set of the festival for me was Portishead, highlights of which, (and others) are still available on the BBC's Glastonbury website. To keep up with news of 2014's festival, follow @bbcglasto on Twitter.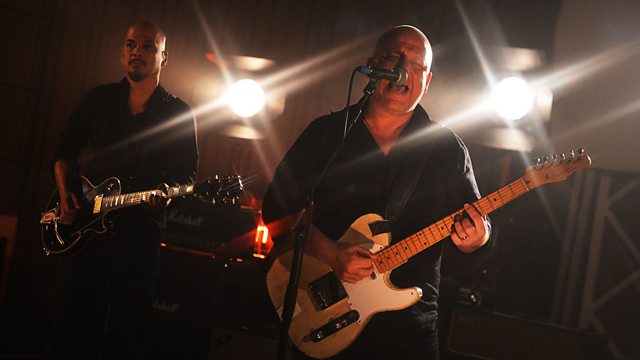 Pixies In Concert - BBC Maida Vale Studios - 26 September 2013
6music In Concert, Pixies: I am a huge fan of the Pixies, so was eagerly awaiting their new material which surfaced this year. Founding member (and massive musical hero of mine) Kim Deal had left the band before the album was recorded, which was a blow for me, but try as I might, I couldn't resist registering (through BBC Shows and Tours) to be in the audience to see the new line up play the inaugural In Concert for 6music at the legendary Maida Vale studios. Sadly, I failed to gain one of the hundred or so tickets, but I was able to tune in to the live broadcast of the show. You can still listen to Steve Lamacq's interview with lead singer, Black Francis on the 6music website.
Sound Of Cinema: The pan BBC season exploring music in the movies was not only informative, but a huge joy to watch and listen to. From 6music's The First Time with Quentin Tarantino, to Radio 3's In Tune with Danny Elfman, to Carter Burwell (Coen Brothers) talking to Tom Service, to Neil Brand's three-part series on BBC Four, plus related films so we could see and hear the subject matter at work. Needless to say, I didn't get out much that month.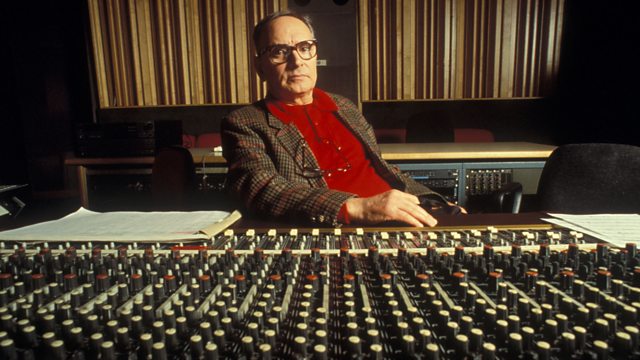 Composer Ennio Morricone.
Then came BBC Playlister: A digital helping hand for someone like me who is prone to falling in love with a song on the radio and then immediately forgetting who it's by. It's simple, once you've registered or signed in with your BBC ID, you can peruse the music that's being played across BBC radio, then add the songs you like to your playlist.
Mastertapes: Back in June I was invited to join the audience of a recording of BBC Radio 4's Mastertapes, the subjects of which were Spandau Ballet's Tony Hadley and Gary Kemp. The 'Ballet were (only marginally) before my time - I remember not slow dancing to True at the school disco - and therefore I wasn't as giddy as some of the fans gathered at Maida Vale, but I was still very much enthralled by their stories of growing up in a band in the '80s.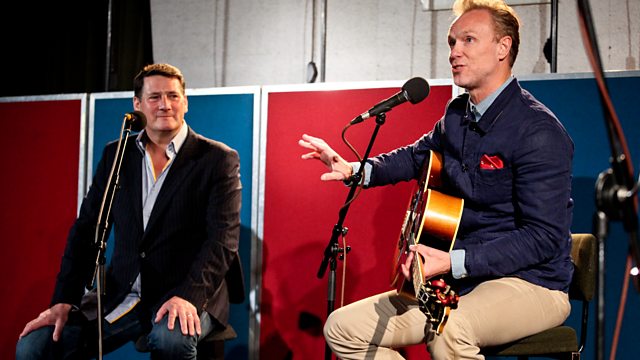 Gary Kemp explains how he wrote his first song at school.
So, I think we've established, if team About the BBC were to go on Eggheads, I'd probably take the music round (against Daphne…in case you were wondering), but I have been struck by other things over the year, honest. These include:
The latter was made all the more poignant as Going Live often showed shots of Television Centre, which we said goodbye to in 2013.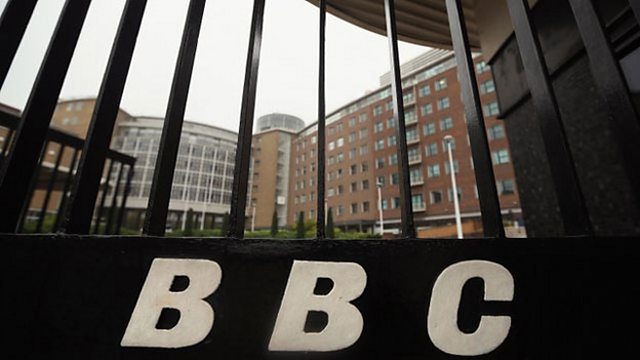 Television Centre which closed it's doors this year.
All in all, it's been a busy year, but an enjoyable one. I'd like to take this opportunity to wish everyone a very merry Christmas and a happy new year.
All the best,
Jen
*I never once actually put my foot on the monitor.
Jen Macro is Digital Content Producer for the About the BBC website and blog.