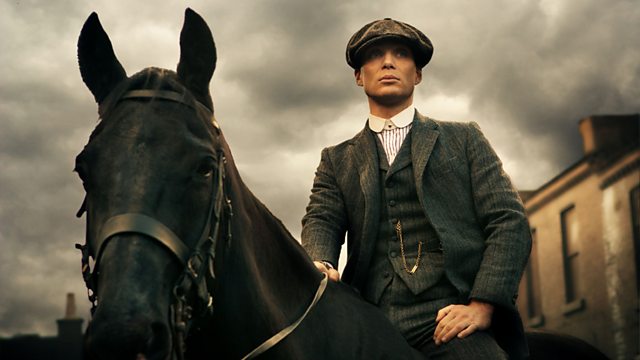 Last night the British Academy's Television Craft awards were held in London (Sunday 27 April).  Peaky Blinders, the BBC Two period crime drama set in Birmingham, took home two awards, in the Director category for Otto Bathurst and Photography and Lighting – Fiction category (for George Steel).
Doctor Who was also recognised with 50th anniversary episode The Day of the Doctor taking home the special, visual and graphic effects prize and An Adventure in Space and Time winning for make-up and hair (Vickie Lang).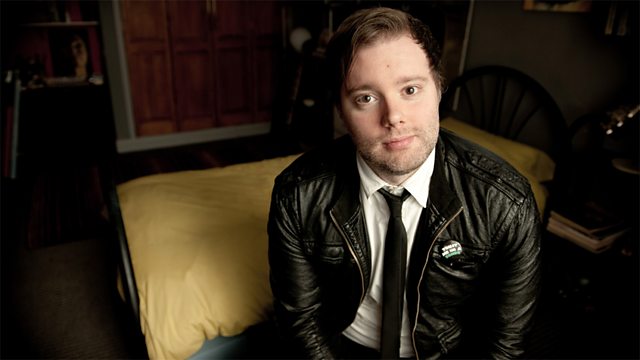 Us at About the BBC were particularly impressed that Dominic Mitchell (pictured) fought off stiff competition from veteran writers Chris Chibnall (Broadchurch), Dennis Kelly (Utopia) and Sally Wainwright (Last Tango in Halifax), to take home the Best Writer for a Drama award for his BBC Three series In the Flesh. It's even more impressive when you realise Dominic came up with the idea at a BBC Writersroom development workshop:
"Of course the scheme couldn't guarantee that the pilot episodes we wrote would go any further than ink on paper. In fact they didn't mince their words and told us straight that it was a very slim chance that any of the scripts would be optioned properly by the BBC. They weren't being mean telling us this, they were being honest about the industry and it was actually very freeing." (Read Dominic's blog). But, In The Flesh was made and the rest is history.
Congratulations to all the winners, the list of BBC Awards is below (other broadcasters won too as you'll see on the BAFTA site)
Special Award
Strictly Come Dancing
Director: Fiction
Otto Bathurst
Peaky Blinders - Caryn Mandabach Productions/Tiger Aspect Productions/BBC Two
Editing: Fiction
Steve Singleton
The Fall - Artists Studio/Fables Ltd/BBC Two 
Makeup and Hair Design
Vickie Lang
An Adventure in Space and Time - BBC Cymru Wales/BBC America/BBC Two
Photography and Lighting: Fiction
George Steel
Peaky Blinders - Caryn Mandabach Productions/Tiger Aspect Productions/BBC Two 
Production Design
Mark Geraghty
Ripper Street - Tiger Aspect Productions/Lookout Point Limited/BBC One

Sound: Factual
Rowan Jennings, Karl Mainzer, Adam Scourfield
David Bowie - Five Years - BBC Events Production/BBC Two
Sound: Fiction
Adrian Bell, Lee Crichlow, Robert Farr, Ian Wilkinson
Dancing on the Edge - Ruby Films/BBC Two
Special, Visual and Graphic Effects
Milk VFX, Real SFX, The Model Unit
Doctor Who: The Day of the Doctor - BBC Cymru Wales/BBC One
Writer: Drama
Dominic Mitchell
In The Flesh - BBC Drama Production Salford/BBC America/BBC Three
Award fans will be looking forward to 18 May when the winners of the British Academy Television awards will be announced. Watch this space.
Hannah Khalil is Digital Content Producer, About the BBC Website and Blog.