Red Button brings you the best of the Reading and Leeds Festivals, takes you behind the scenes of Doctor Who, tells the story of the Notting Hill Carnival and showcases a world of sport.
Reading and Leeds Festivals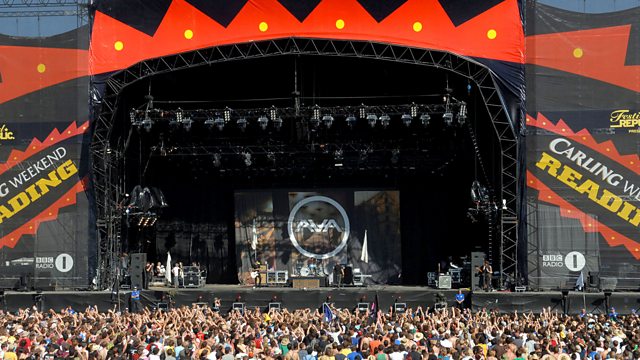 Reading and Leeds festival
Coverage of the 2014 Reading and Leeds Festivals, including Twin Atlantic, Temples, Enter Shikari, Warpaint, SBTRKT, Metronomy, Courteeners, Deaf Havana, and Jimmy Eat World.
Sat 23 August, 7pm-1am
Sun 24 August, 7pm-1am
Tue 26 August, 6am-9am, 10am-2pm, 12am-6am
Wed 27 August, 6am-9am, 5pm-6am
Thu 28 August, 6am-9am, 10am-4pm, 9pm-6am
Fri 29 August, 6am-10:30am, 11pm-2am
Doctor Who Extra
A new series, a new costume and a new Doctor! Take a Deep Breath and go behind the scenes on the first episode starring Peter Capaldi as the 12th Doctor.
Sun 24 August, 6:15pm-7pm
Tue 26 August, 5pm-8pm
Wed 27 August, 10am-4pm
Thu 28 August, 5pm-9pm
Fri 29 August, 3:45pm-11pm, 2am-6am
Notting Hill Carnival Stories
Four celebratory films mark this unique landmark in the nation's cultural calendar. Telling the stories of who started it, the sound systems, the big tunes and the food of carnival.
Mon 25 August, 12pm-3pm, 5pm-6am
Tue 26 August, 8pm-12am
Edinburgh Festivals 2014
The BBC celebrates the world's biggest cultural festival, spotlighting the show-stopping performances, side-splitting entertainers and world-renowned artists that make the Edinburgh Festivals such an important highlight in Britain's cultural calendar. Exclusively on Red Button, comedian Sue Perkins introduces late-night performances from the BBC Potterrow venue.
Sat 23 August, 6am-9am, 10am-11:40am
Sport highlights
Press red for highlights from Nanjing as athletes from 204 nations compete for gold in the Youth Olympics. Plus, there's triathlon from Stockholm, swimming from Berlin, athletics from Zurich and dressage from Normandy. Red Button also has Belgian Grand Prix pit lane coverage, the Formula 1 forum and race highlights. What's more, there's weekend action from the Football League Show.
For details of all the sports coverage on Red Button visit the BBC Sport website. Remember that live sports times are subject to change.