It's that time of year – don't miss the Eurovision 2014 Grand Final on Red Button, with sing-along lyrics and translations. Sports highlights include Badminton Horse Trials, F1 highlights and the last Final Score of the season. We've also got a very special Blondie broadcast and CBBC behind-the-scenes extras.
Eurovision 2014 - warm-up and Grand Final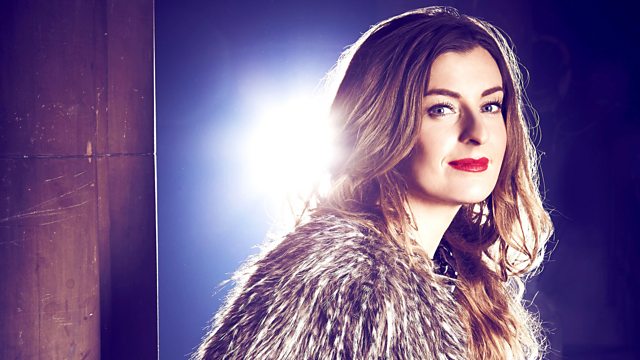 Molly Smitten-Downes
You've got the best seat in the house for Eurovision 2014 if you settle onto the sofa and press red! We're warming up with the official UK Eurovision video, Children Of The Universe by Molly in two slots on Saturday:
Saturday 10 May, 6am-7am, 6pm-7.10pm
Then, join the Grand Final party on Red Button with sing-along lyrics and translations to accompany the performances. Send us your comments and party pics; a selection will be broadcast throughout the show.
Saturday 10 May, 8pm-11.25pm
Newsnight: Blondie at BBC Maida Vale
To mark the release of their 40th anniversary album, Blondie performs at the BBC's Maida Vale studios. Features new tracks and classics such as Atomic, Heart of Glass and Call Me.
Tuesday 13 May, 8pm – Friday 16 May, 12pm
Friday 16 May, 1pm-2am
Sport highlights
Final Score returns for the last day of the Premier League season where the title will be decided as well as the last relegation spot. There's Badminton Horse Trials coverage plus plenty of Formula 1 highlights.
For details of sports coverage on Red Button visit the BBC Sport website. Remember that live sports times are subject to change.
Strange Hill High Extra 
Press red for a whole host of Strange Hill High goodies including a look behind the scenes as Yonko voices a brand new character, some exclusive mini episodes featuring Dodge T. Dog and plenty of fun from the CBBC Office.
Saturday 10 May, 7am-11.50am
Sunday 11 May, 12.40pm-2.30pm, 7pm-7.55pm
In It To Win It
Got a talent for general knowledge? Love a good quiz? Join host Dale Winton and play along with the In It To Win It quiz to pit your wits against the contestants while you're waiting for the National Lottery draw. 
Saturday 10 May, 7.10pm-8pm
Antiques Roadshow
Demonstrate your knowledge of antiques by playing along with Antiques Roadshow. The valuation game is simple, fun and free to play. Consider each of the objects featured in the programme, select an option before our experts give their valuation and see how many you get right.
Sunday 11 May, 7.55pm-9pm
Connected Red Button
Do you have the new BBC Connected Red Button? If so we would love to get your feedback in our survey. Please visit the BBC Connected Red Button Survey
 Follow @BBCRedButton on Twitter for updates on all our services. For help and information visit www.bbc.co.uk/redbutton