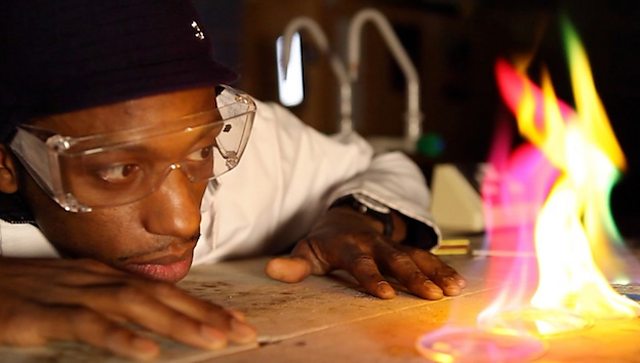 School students in Scotland returned from their summer holidays this week. We've marked the occasion by launching the first new
Bitesize
content in the
BBC's Knowledge and Learning Beta
online product, which brings together factual and learning content from over 100 existing BBC websites. The new interactive programmes of study, 18 in English and six in Gaelic, will support students through the National 4 and 5 Level courses introduced this year for all Scottish 14-16 year olds. 
This was a big delivery - almost 5,000 pages, over 7,000 information-rich graphics, 2,000 photos and more than 500 new tests - representing many months of work by technical, design and editorial teams collaborating closely across three different BBC bases in Glasgow, Salford and Cardiff.
It's just the start of the even bigger task of integrating all our formal education content into the Knowledge and Learning product: the rest of our secondary Bitesize content covering Highers, GCSE, TGAU and Key Stage 3; our Schools content for the primary classroom; and the adult skills support currently delivered by Skillswise.
Over the next 18 months all of these will be republished into the new website, which will be designed to support UK teachers and learners whichever UK nation they live in, whichever UK language they use, and whichever curriculum they follow.
But this first delivery carries symbolic weight, because it's a decisive step toward integrating all the BBC's factual and learning content into a single, dynamic website, responding to the learning needs of every one of our users, whether student, browser, self-improver or lifelong learner.
Two innovations in particular will help us achieve this.
Firstly, we've developed a controlled vocabulary or ontology - a framework of interlinked concepts and topics allowing every piece of content to be mapped to every related piece, so that it can be easily navigated to, quickly found using any relevant search term, and shown in context with other similar content.  For now this only covers formal education, but eventually it will expand, via BBC Online's linked data platform, to include the rest of the BBC's factual domain. The aim is to make the Knowledge and Learning Online feel like a single, unified place where users can learn more about science, nature, history, religion, arts and more.
(If you're interested in the product's underlying information architecture, we have documented and published our education ontology. You can find out more about its development in this blog post.)
Secondly, we used a web design technique called responsive web design, a way of enabling new content to adapt instantly to whatever device type or screen size it's being displayed on, smoothly reconfiguring and slimming itself down so it works optimally on tablets and mobiles as well as PCs. Two years ago BBC Online committed itself to making its content available on whichever 'piece of glass' users happen to be using. It's something that's particularly relevant to UK teenagers such as those who we hope will use the new Bitesize to support their school work: it is these people for whom smartphones are fast becoming the device of choice for accessing the internet.
So from now on, every new piece of Knowledge and Learning content will work just as brilliantly on every device, without us having to make different versions for different platforms. See for yourself by pointing your mobile or tablet browser at the new bbc.co.uk/education address.
Innovations like these are the reason why the new Knowledge and Learning website represents a giant leap forward in the BBC's capacity to inspire and support learning.  We all instinctively know that learning is not something that happens in one time or place only, sitting quietly at a desk or a PC. Most learning happens in the midst of life, as you react to its demands and interact with other people, and in response to your ever-changing needs for new understanding of the world.
Beginning with the classroom resources and Bitesize study guides we're launching this week, the Knowledge and Learning website will enable learning to break out across all the BBC's portfolio of factual content, linking it all together from a single area.
And its responsive design will enable learning to accompany you as you move through your life, from place to place and context to context - at school or home or work, while you're on the move, while you communicate, or while you wait for something else to happen. In the process, learning will become more independent, more relevant, more personal and more fun. 
John Millner, Executive Producer, BBC Knowledge & Learning