One of the many joys of working on the Genome Project has been uncovering the connections we have with the past, the BBC and its broadcasting output. Here is a small selection of stories we have unearthed over the past few months.
Collections of time
Wallace Grevatt was an avid collector of the Radio Times and author of 'BBC Children's Hour: A Celebration of Those Magical Years'. We were able to scan many of the magazines from his collection.
A couple of weeks ago, I discovered this letter in the Radio Times from 1983, appealing for back issues of the magazines to complete his collection.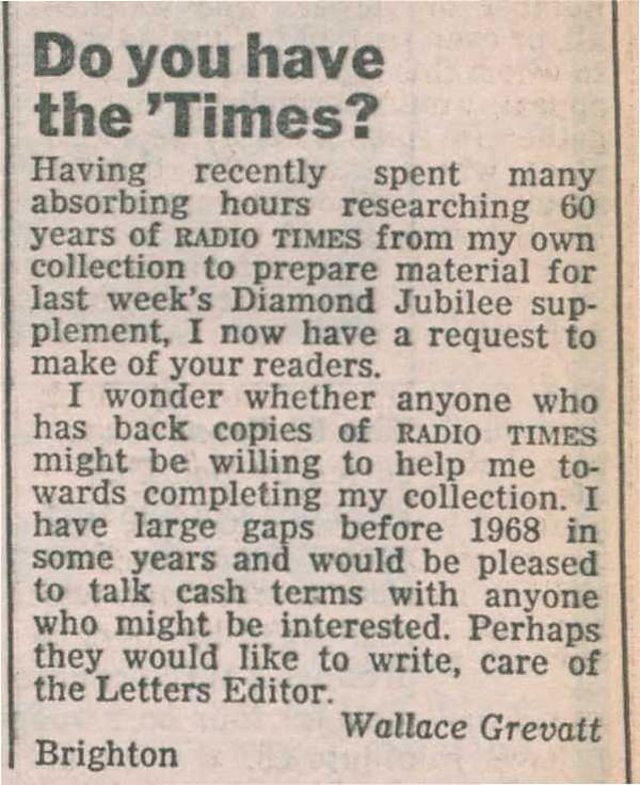 Watching with nan
In preparing to write this update on the project I also talked to our quality assessment team. They have spent the past few months poring over the data 8 hours a day and I wanted to know what thoughts the project might have stirred in them. Each of us will take different things out of the past when leafing through an old edition of the Radio Times. Hours and hours of checking the data, and for her, one of the many reminders of her childhood has been reading the listings information about 'Watch With Mother', not just the programmes she watched, but a time she spent being cared for by her grandmother and watching 'Watch With Mother', not with her mother, but her nan.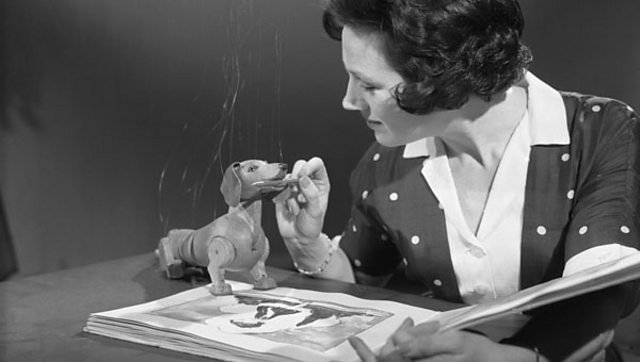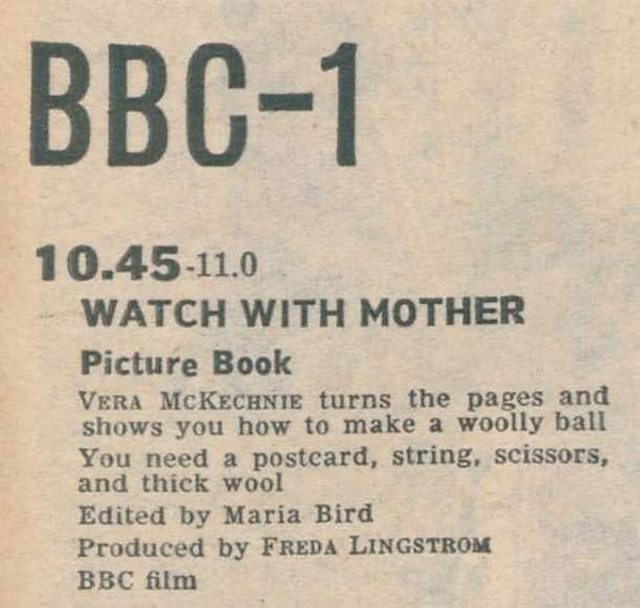 In the 1950s, the Radio Times regularly published BBC vacancies and I found this one which I sent to John Zubrzycki, BBC Research and Development. He commented: "That ad encapsulates why I wanted to become an engineer at the BBC. I wonder if it's too late to apply :-)"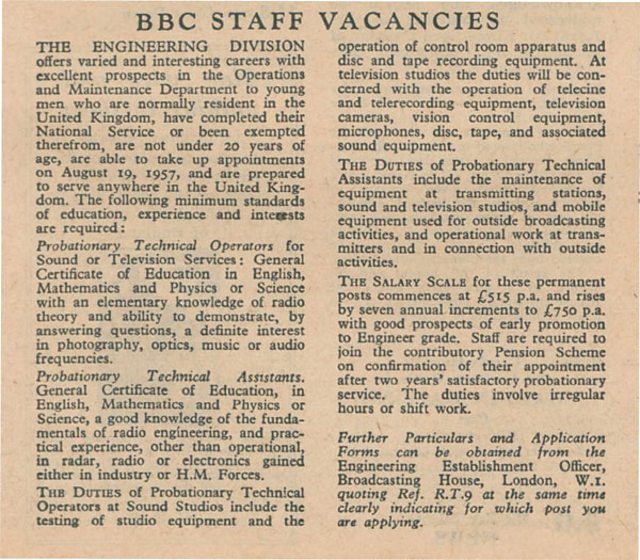 As we progress on the project I'm sure we will find lots more gems such as these so I will be sure to share them with you next time I do a BBC Genome update.
Helen Papadopoulos is the Project Manager of BBC Genome