With this summer's Ashes series nearly upon us, Ben Murray, editor of the BBC's Media Centre website, long-time cricket fan and former county cricket columnist, shares his love of a BBC Radio sporting institution, Test Match Special. 
Just how long I've been a fan of 'TMS', I'm not exactly sure. I can't really remember the very first time I heard that heart-warming chorus of voices crackling out of the radio; and I can't pinpoint just when it was that I properly discovered the game itself. I must have been 11 or 12. What I do recall, is that my passion grew quickly and became ardent in no time at all.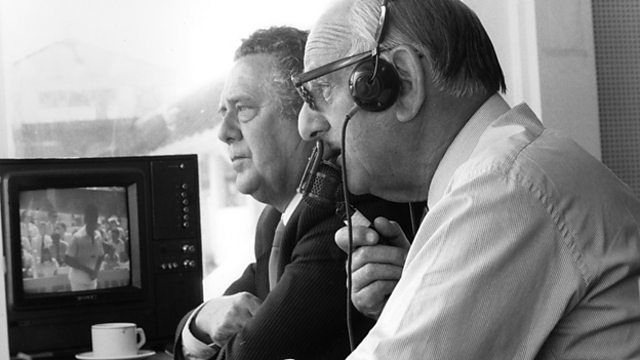 (l-r) Trevor Bailey and Brian Johnston - the Test Match Commentary Team in action at Lords
When England played Down Under, I would sneak a small transistor radio under my pillow at bedtime and eagerly listen long into the early hours, my dozing and dreaming punctured by the fall of wickets or the clatter of boundaries. Brian Johnston (pictured above), Henry Blofeld and Christopher Martin Jenkins became the unwitting choir of my lullabies.
And when the Ashes were played in this country, I spent my summers glued to the television set (when cricket was still on BBC TV), ignoring the entreaties of my friends to join them outside in the sun, preferring instead to suffer the cruel torture of watching Australian batsmen compile double centuries. These were the days when the Australian top order seemed like an impenetrable fortress, with Marsh, Taylor, Boon, Waugh and Border as immovable as setters at the scent of quail. The agony of it was unbearable, and yet I could not tear myself away.
My England hero was Robin Smith, one of the most devastating square-cutters the game has ever seen. Every innings he played left me in a state of anxiety, for such was my teenage admiration of 'the judge', I simply couldn't stand to see him sent back to the pavilion. Despite England losing the 1989 series 4-0, Smith was the home side's leading run scorer and made two defiant centuries against the might of Lawson, Alderman, Hughes and co.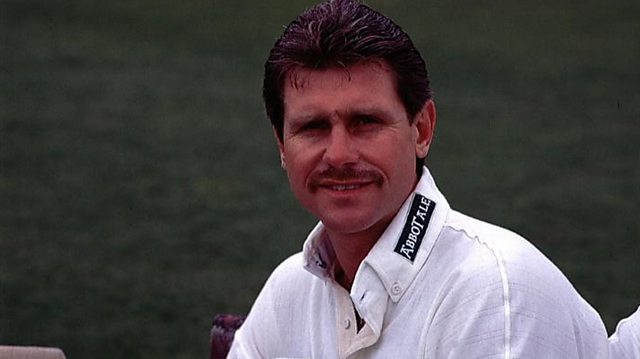 Robin Smith
Australia's dominance in the following years was without serious challenge – and the team seemed capable of perpetual renewal and improvement, as the likes of Warne, McGrath, Gilchrist, Ponting, Langer, Hayden and Gillespie joined the ranks. I can very clearly recall watching Shane Warne's 'ball of the century' to Mike Gatting in the first Test of the 1993 series and realising that the writing was very definitely on the wall.
Those long years of utter despair were what made 2005 so remarkable. For many it will be remembered as one of the greatest Ashes series ever, and I certainly count myself among that number. The stand-out moments for me were Steve Harmison's slower ball to Michael Clarke on the third day of the Edgbaston Test; Andrew Flintoff's brutal over against Justin Langer and Ricky Ponting in the same game; and Kevin Pieterson's pugnacious century at The Oval to seal a famous victory.
Think back and picture the absolute fervour that swept the country; it was unprecedented and has left us with a legacy that sees test match grounds full every summer, proving that the long form of the game is still the ultimate crucible for players and spectators alike.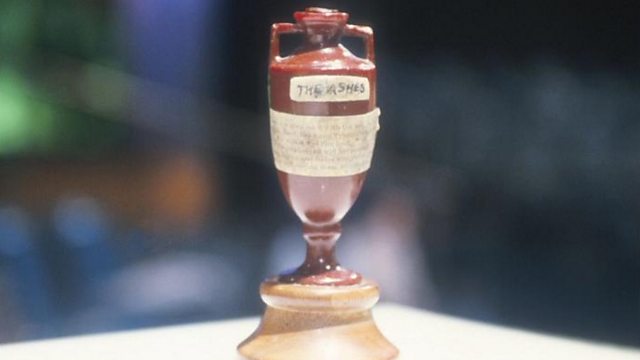 The Ashes
But just what is it about cricket (and the Ashes especially) that can so capture the imagination, and just how does it become a near obsession for some?
I can only really speak for myself, but it always struck me that the game's greatest exponents - the Bradmans and Bothams - had a whiff of the supernatural about them, as if imbued with the ability to tame contingency somehow. Just think of Beefy at Headingly in 1981 - a feat that seemed to defy what was humanly possible - and that seems to me now like some mythic conquest straight out of Homer.
Cricket is full of explosive action and such displays of brilliance, but that is just a small part of the joy it affords. At test level especially, it contains a plethora of subtleties: moments of stasis, intriguing patterns in the passage of play, sudden swings in ascendency – looping narrative arcs, no less – that demand a careful vigilance and patience in order to fully experience their richness.
In dramatic terms, cricket is The Wire to football's The Bill. There is more to it than meets the eye, and, much like life itself, it becomes necessary to play the longer game. Life isn't parcelled up into convenient 90-minute packages of intense action; there's a lot of simply sitting around – and it's in this somewhat whimsical correlation that the ultimate beauty of cricket is to be found.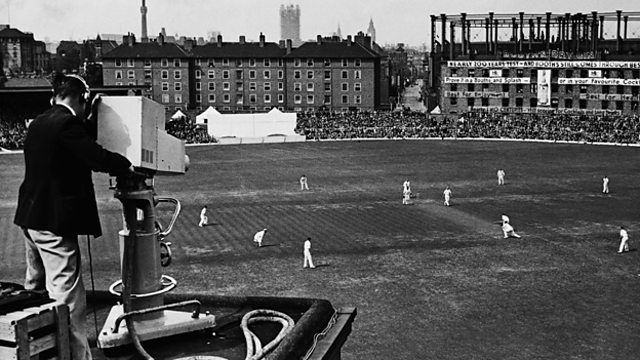 BBC cricket coverage at The Oval
To many, the thought of a game that lasts five days is absurd, but it's this prolonged duration that allows us time to step outside the confines of the match itself and see it in the context of the wider world in which it is taking place, which is why a glance at the newspaper, a perambulation around the boundary, a conversation about cloud formation or nesting birds, and a slice of cake with a cup of tea are perfectly permissible and to be encouraged. And it's these things that, alongside peerless expertise and analysis, Test Match Special makes room for, which ensures that it is more than the sum of its parts.
Who knows what we're in stall for this time around? England is certainly the stronger side, but bitter experience tells us never to write off an Australian cricket team. Whatever happens, TMS will be there to capture this most magnificent of sporting contests throughout the summer on the BBC.
I'd love to hear about your own TMS and/or Ashes memories.
Ben Murray is Editor, BBC Media Centre.