Graham Ellis, the controller of Radio & Music Production, learnt the basics of journalism as an apprentice working on a local newspaper. A wry smile crosses his face when he recalls his editors and sub-editors ripping his early stories to pieces – both literally and metaphorically.
The BBC Radio Journalism Apprenticeship Scheme is his initiative.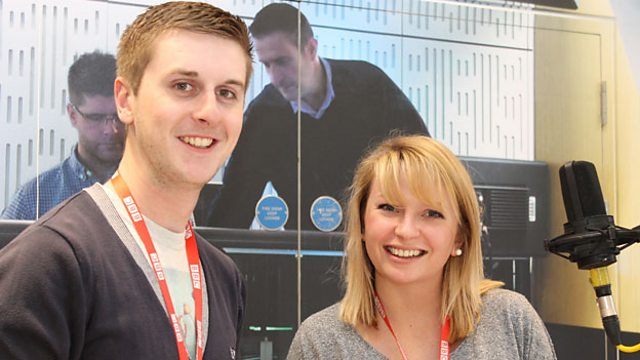 In Radio & Music Production apprentices may research guests, record reports, or make sure the studios run smoothly
We're not proposing to recreate a school of hard knocks in quite the same way! However the aspect of starting at the bottom and learning on the job, and of not having to be fully formed or with a good degree in your pocket in order to get in the door, is the very essence of an apprenticeship scheme.
In the past doing an apprenticeship helped you kick start your career. In journalism it was how you learnt the basics like court reporting, media law and shorthand. Today apprenticeships are important because they help attract recruits from a wide range of backgrounds by offering the opportunity to earn a wage while learning. People applying for the Radio Journalism Apprenticeship Scheme will be judged on their passion and potential, rather than their qualifications and experience.
The apprentices will have periods of study at Lambeth College in London, but most of their time will be spent working with our radio teams making programmes. BBC Radio & Music Production makes programmes primarily for Radio 4, but also for Radio 3, Radio 2, and the World Service. Apprentices may find themselves working on Loose Ends, Radio 4's entertainment show, photographing Primal Scream playing live in the studio for the website and Twitter. They may join the Science unit travelling to the Glastonbury Festival to record The Infinite Monkey Cage with Brian Cox. Or they could work in the Drama department researching a play based on a major story from that week's news.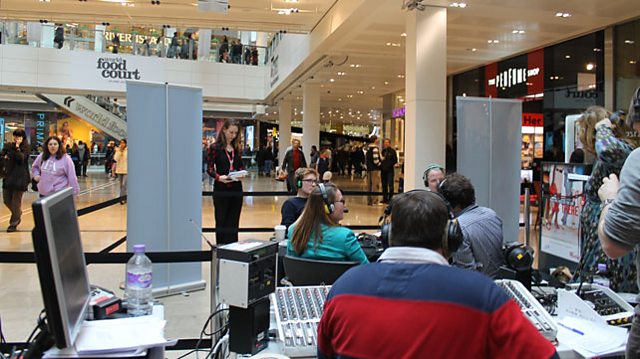 The scheme combines study at Lambeth College with work placements on BBC Radio productions
These are not traditional 'news' programmes, so people have been asking me, "why the emphasis on journalism skills?"
From my experience - and I've been in the department for many, many years working on programmes as varied as Desert Island Discs and Any Questions? - we in Radio & Music Production need to have a journalist's nose; setting those alarm bells ringing when it comes to balance, accuracy and impartiality, every bit as much as our colleagues in News.
I did a straw poll among our programme teams. This is what some of them said;
Karen Dalziel works on Woman's Hour, she says, "Journalistic skills are very important on a programme like Woman's Hour where you cover a vast range of subjects and genres, often with very little lead time for preparation.
"Take the issue of abortion in Ireland. This is a complicated issue in both the Republic and Northern Ireland. Understanding the historical, political and social context of the subject is crucial to avoid crass errors and to achieve a balanced broadcast. Journalism training helps you develop an instinct for checking all the angles, being aware of the potential pitfalls and the consequences of getting it wrong".
The producer of one of our live conversation shows remembers sitting in the studio enjoying the lively chat when a guest, warming to their subject, inadvertently revealed something juicy but potentially damaging to another star's reputation. Colleagues need to spot and deal with that sort of thing quickly.
Something as seemingly light hearted and delightful as The Nation's Favourite Disc, when Desert Island Discs listeners were asked to choose their favourite tracks raised all sorts of issues for Eleanor Garland who was in charge of the selection. "All the BBC's output needs to be rigorous, balanced and impartial.  We needed to be sure that the final Nation's DID list wasn't being manipulated by any commercial interest or pressure group. A background in news journalism helped me to spot the potential pitfalls and the research skills to be able to find the stories behind the raw data. Why was an obscure track from an unknown band suddenly rising very fast in the list? And why were most the votes seemingly cast from Manila? Journalism teaches speed, accuracy and thoroughness - essential for any programme maker whether you are working on Today or working out which track most people (rather than a computer programme) voted for." 
You'll recall, in the end, The Lark Ascending by the English composer Ralph Vaughan Williams came top.
At the end of the two year period, our apprentices will have all the skills and knowledge they need to gain an Advanced Apprenticeship in Journalism, developed in conjunction with the National Council for the Training of Journalists.
So, how will we measure whether the scheme is a success?
Well it comes back to the fact we're looking for their passion and potential, and we should hear that on air. Also our programmes have occasionally faced criticism for featuring too narrow a range of voices, and we hope this scheme will help us cast a wider net. We want our apprentices to bring a new perspective to the stories we cover, as well as access to communities we don't always represent.
The application process opens on the 6th May and will close on the 20th May. The apprenticeship and work placements start in September. You can find out more and apply at the BBC Careers website.
Angie Nehring manages the BBC Radio Journalism Apprenticeship Scheme.
The BBC offers free online journalism training and advice in addition to a regularly updated blog over on the BBC College of Journalism website. 
The BBC Academy also offers face-to-face courses to people outside of the organisation. More information can be found on the Academy portal.