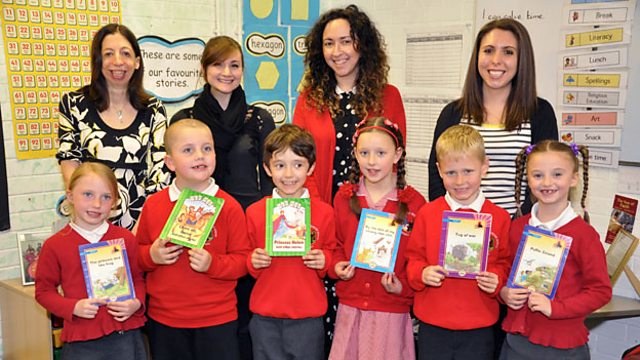 BBC reading volunteers with local school children
Ahead of the first of this year's application deadlines, Project Manager, Liz Woodham shares details of the current BBC Outreach & Corporate Responsibility scheme, Community Doorway.
Every BBC member of staff has their values printed on the back of their security pass and one of those values clearly states: "Audiences are at the heart of everything we do." That's easy to understand when it comes to the BBC making programmes: we hear from our audiences when they want to contact us about a programme they've watched or listened to. But there are other ways we can make face-to-face contact with our audiences. And that's where the BBC's Outreach & Corporate Responsibility department comes in.
We mount a year-long programme of face-to-face activities, community support and volunteering projects. Through our work we try to ensure that the BBC has a positive impact in communities where we are a large employer - primarily Westminster, Hammersmith & Fulham, Greater Manchester, and Salford where we are currently based.
We have a strong track record of working with a diverse range of national charities over the years, including the creation of video content for the Samaritans, audio stories for Action for Children, a new website for National Prison Radio, storytelling workshops for Motor Neurone Disease Association volunteers and mentors helping the long term unemployed back to work alongside the charity Tomorrow's People.
There are staff all over the BBC who get involved in volunteering with us, some offer regular time to read with local school children, some give their skills and expertise to a one-off production or project, and others use the charity partnerships BBC Outreach & Corporate Responsibility have to give their time as a School Governor or trustee of a charity.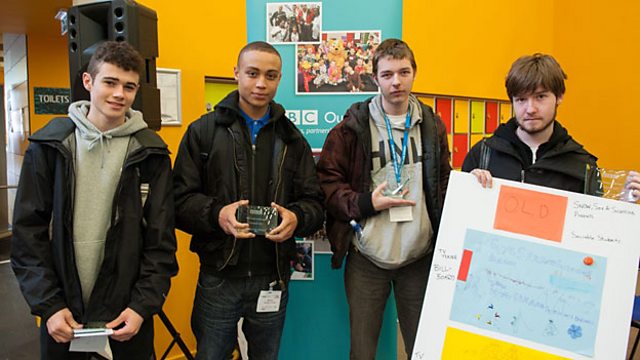 The Youth Challenge with BBC Marketing & Audiences and young people from North Manchester
Our latest project, launched in December 2013, is the BBC Community Doorway programme. This is a new scheme for charities and community organisations, who can apply to access the skills and expertise of our BBC staff volunteers to help deliver a one-off project. For example you may need support to create a short film to showcase the work of your charity, help to set up a website, or even to produce a community event of your own.
We are currently welcoming applications from charities and community groups in Hammersmith & Fulham, Westminster, Salford and Greater Manchester that work with 16-24 year olds and/or groups that are considered to be disadvantaged or socially excluded. There are four application deadlines per year, the first is on 31st January 2014, but the application process is rolling so there are no cut off dates. All application information is on our website, including the application form itself.
We know from previous BBC Outreach & Corporate Responsibility projects that our BBC volunteers gain a lot working with communities in their local areas, and the groups they work with get to understand what else the BBC can offer them beyond broadcasting. For many young people, the experiences can be transformational and often spark aspirations of working in media.
Liz Woodham is Project Manager, BBC Outreach & Corporate Responsibility.