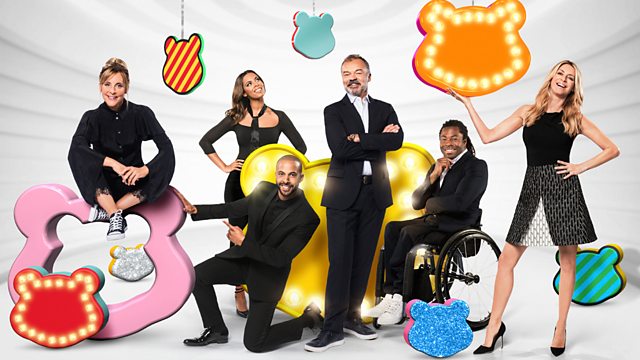 A round up of BBC announcements, press releases and blogs, plus some highlights from our TV, radio and online output from the last week.
BBC Children in Need
BBC Children in Need announces 2017 fundraising total: £60.7 million.
His Royal Highness The Prince of Wales to appear on BBC Two Gardeners' World
On Wednesday 18 July Gardeners' World's Adam Frost interviews His Royal Highness The Prince of Wales at Highgrove, about the threats posed by pests and diseases to our native plants and trees.
Gender Equality at the BBC
New figures show the BBC's gender pay gap has been reduced by nearly a fifth over the past year.
BBC announces new content for teens
The BBC has announced a range of new content for 13-15 year olds which offers insights into teenage lives, gives them a platform to express their thoughts on sex education, relationships and parents and includes a powerful and intriguing new drama series which explores identity and betrayal.
Announcements and blogs
Children's
On Tuesday, BBC Children's in-house productions has today announced a range of new multi-platform commissions for TV, BBC iPlayer and other platforms, that bring together inspiring new formats, thrilling dramas, laugh out loud comedies, top talent and the welcome return of popular brands across all age groups.
Drama
The media pack for BBC Two's Picnic At Hanging Rock was published.
Elsewhere BBC Two announced the adaptation of bestseller This is Going to Hurt by Adam Kay, former junior doctor. He is set to adapt his personal account of life on the wards in a major new eight-part comedy-drama.
Entertainment
On Thursday an all-star line-up was revealed for !mpossible Celebrities on BBC One. Elsewhere, BBC Three announced new Factual Entertainment commissions Glow Up (w/t) and Couples on the Couch (w/t), the first commissions to come from the channel's new editorial pillar.
Factual
After 10 years at the helm Jeremy Vine has decided to leave Points of View, the show that lets audiences air their opinions on BBC television programmes. Elsewhere, BBC Two has ordered a second series of restaurant business show Million Pound Menu, with restaurant general manager Fred Sirieix returning to host.
Radio
BBC Radio 2 announced Ed Miliband and Lord Howard are to guest present Radio 2's Jeremy Vine show.
Elsewhere, Radio 4 confirmed that Eddie Mair, the award-winning presenter of PM, is to leave the corporation after over 30 years.
Regional
BBC Wales announced Music and 'Magnetism' - a celebration of Wales' pioneering female composer Morfydd Llwyn Owen. In addition, Katherine Jenkins OBE was named to headline BBC Cymru Wales Proms in the Park in Colwyn Bay.
International
Ahead of the 25 July general election in Pakistan, BBC News Urdu has teamed up with three women bikers as they travel to the country's three provinces, to speak with those who may be overlooked by election campaigns.
Blogs
Su-Min Hwang, News Editor, BBC News Korean blogged about how BBC News Korean covered the Trump-Kim summit in Singapore; while Neil Bennett, Editor, BBC Points West explained how we're celebrating 50 years of Bristol's St Pauls Carnival, and the seven city elders who helped create it.
In addition, as audience figures for BBC News Uzbek exceeded all expectations this year, Diloram Ibrahimova, BBC News Uzbek TV Editor explained why women are on the front line of this growth. Plus, Donalda MacKinnon, BBC Scotland Director blogged about progress on the gender pay gap, but more to do. We also published the weekly BBC iPlayer Highlights 7-13 July 2018.
Broadcast Highlights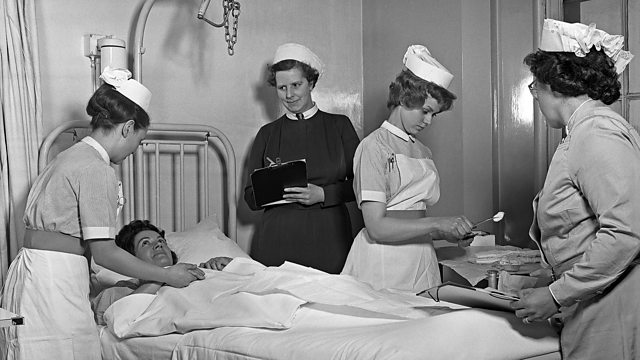 The NHS: A People's History