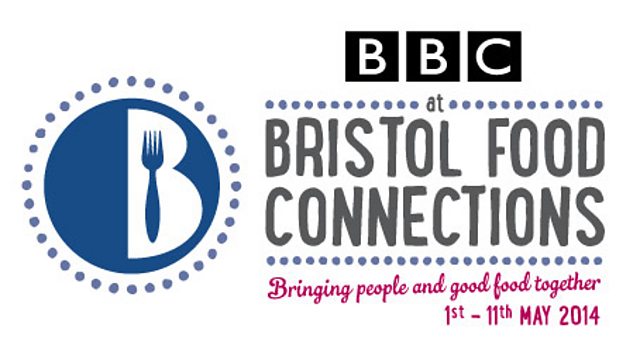 Last Sunday morning I found myself on "washing up" duty at the Sikh Temple in St George. There were four of us up to our elbows in sudsy water at the sinks – a trainee dentist, a solicitor on maternity leave, a student preparing for her exams and me –sharing stories and laughing about our grandmothers cooking – good and bad. Time just flew. They were regulars and I was visiting as part of an open morning organised for Bristol Food Connections to give anyone who wanted the chance to discover the workings of a Sikh langar (free kitchen). Visitors got to see and taste what was being cooked, have a go themselves, share in the preparation and, of course, find out about the role of food in the Sikh religion. And the whole point was that preparing and sharing food together connects people.
On that same day there were 13 other events taking place in Bristol as part of Bristol Food Connections – a partnership festival which I initiated last year on behalf of the BBC.  Between May 1–11 this city will host 130 events from large scale ones with recognised BBC brands and starry names to small intimate ones. I'm writing this on day 7 and, so far, over 175,000 people have taken part in the festival across many sites and venues all-round the city. To get a sense of the scale and size of it you need to look at the website.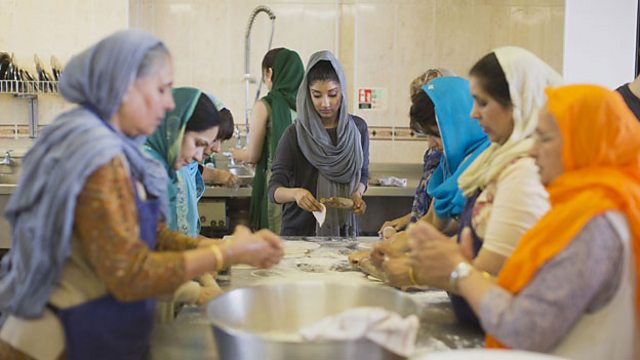 Sikh langar at the Sikh Temple in St George, Bristol
It's a first for the BBC. A ground-breaking partnership event with a strong emphasis on the 'P' word which meant that, throughout the process, how we worked with the rest of the city would set the tone. I put my idea for a food festival initially to Dan Saladino, series producer of Radio 4's Food Programme, and Kalpna Woolf, then in Factual TV, who thought it was worth pursuing and our initial working title was "Project Pasty". 
We issued an open invitation to the food community in Bristol and 150 people turned up at the BBC on Whiteladies Road for a conversation. From the outset we made it clear that the BBC would not produce the whole event but we would be a good partner and help facilitate and support ideas where we could.  But people would need to find their own funding and prove they could deliver what they promised. They also would need to sign up to agreed objectives. Bristol City Council, with the endorsement of the elected independent mayor, George Ferguson, came on board almost immediately and we all agreed that good food would be the perfect way to bring people together.
Bristol takes food seriously. It is one of the few UK cities to have an official Food Charter. But Bristolians also know how to have fun. We were inundated with ideas. People wanted a chance to showcase their talents; to help us use food to make connections with people and places the BBC doesn't normally reach; to provide learning opportunities for all ages and backgrounds and, from a programme making point of view, we suddenly found ourselves in direct contact with young and dynamic food talent across the city. It did help that, in 2009, Bristol and the BBC had signed a formal Memorandum of Understanding to work in partnership and I had also run a Radio 4 festival in March 2012 called More Than Words which had shown me that it was possible to deliver something special by calling upon the creative talents and expertise of the public.
Abigail Appleton in BBC Learning had the vision to get behind the event and her support was essential in getting it off the ground with the BBC Learning Hub at the centre of it all. I formed a local steering group and we all signed up to an agreed set of objectives. We wanted Bristol Food Connections to be affordable, achievable and inspirational. We wanted it to connect and welcome people of all ages, from all backgrounds, through the enjoyment of good food. It had to be participatory and not just about watching. And we wanted it to have a legacy and impact on the city over time. So not your normal food festival. 
I won't say it has been an easy process along the way but everyone has kept their good humour and found ways of compromising and making things work. The culture has been one of support and help and sorting things out together. Bristol City Council has been amazingly flexible, resourceful and generous in finding solutions to tricky problems. To deal with the financial challenges Bristol Food Connections set itself up as a Community Interest Company which meant they were able to fundraise for the non-BBC side of the festival but on the basis that any money raised would go directly back into the community and the festival. Nobody has made a profit.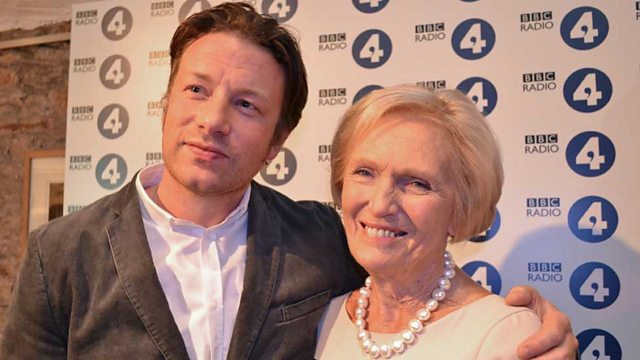 Jamie Oliver and Mary Berry at the BBC Radio 4 Food and Farming Awards 2014 in Bristol
The May Bank Holiday celebrations started with the BBC Food & Farming Awards which was broadcast on BBC Radio 4 and across the BBC local radio network and, on Saturday, Sunday and Monday the city centre became one big food adventure playground – bread, chocolate and coffee trails, local producer markets, buskers, pop-up street food vendors and children's events filled College Green, with Italian chefs from Slow Food International arriving to teach people how to make real pizza using the best British produce as part of the Ark of Taste project. 
There was a huge Eat In with people sharing dishes prepared by chefs which had, originally, been destined for the landfill sites and bus trips took people on a Ploughman's Day Out around local farms on the outskirts of Bristol to learn about bread, cheese and cider making. Farming and the link from plot to plate has been a key part of the event.
Parts of Bristol which are often excluded from these kinds of events have been running their own markets, food fairs, foraging walks and cook-ins – Easton and St Paul's ran a Cook & Converse feast pairing up single parents who had never cooked before with chef mentors to teach them how to prepare affordable, delicious food and then invited their local shopkeepers, health professionals and community support workers to join them – making useful connections. The underpass Junction 3 became the site for a pop-up global street food market and planting fair which brought together the local community for the first time
Along the way we have learned so many lessons, tasted amazing things and we're already talking about doing it better next year. From a BBC point of view we have found some amazing stories and made connections which will benefit a UK-wide audience. Personally, thanks to my experience at the Sikh Temple, I have learned how to make chapattis, made some new friends and heard some fantastic stories which may well find their way onto the BBC very soon. 
Clare McGinn is Head of Radio & Music Production, Bristol & Creator of The Bristol Food Connections Partnership Festival.
Follow Bristol Food Connections on twitter.