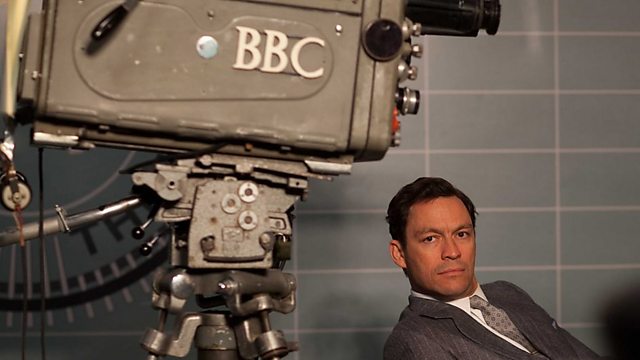 Dominic West (pictured above) played Hector Madden in The Hour, written by Abi Morgan
Despite high hopes for nominees from this side of the pond, there were very few British winners at this year's Emmy Awards. Congratulations then to one of the successful Brits, writer Abi Morgan who won the Outstanding Writing for a Mini-series, Movie or a Dramatic Special Award for the BBC Two series The Hour.
More of Abi's work - a new drama - will return to BBC screens following an announcement on the BBC Media Centre website earlier today. Working with the same production company behind The Hour, Abi's latest script - a six-part drama series called RIVER, described by Head of Drama Ben Stephenson today as 'a corker' - will focus on a brilliant police officer called John River haunted by the murder victims whose cases he must close. 
Earlier this month we highlighted our ongoing commitment to original British drama, unveiling a selection of new programmes for Autumn, including state-of-the-nation whodunnit What Remains and brand new Sherlock, starring twice Emmy nominated Benedict Cumberbatch. 
Today we've highlighted more new programmes in the second Original British Drama trailer featuring clips from Call the Midwife, Death Comes To Pendlebury, Last Tango In Halifax and The Paradise.
Jen Macro is Digital Content Producer for the About the BBC website and blog