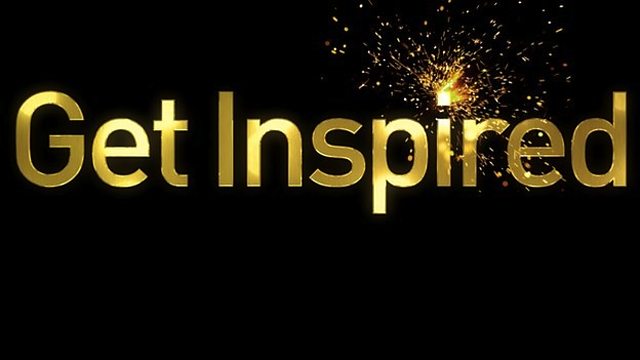 The title of a pan industry event we just held at Media City – Share and Inspire – is as good a clarion call for the BBC in the North of England as I can think of.  Colleagues from the Bank of England to Marketing Cheshire, Virgin Trains to Liverpool Vision joined us in Media City.
We also received a letter from Mrs Ashworth, Year Six Teacher at Bradford's St Cuthbert's Primary School and she probably summed up sharing and inspiring better than anybody at the industry event.  She wrote that her class of 11-year-olds had been watching the BBC marketing trail for The Winter Olympics for a literacy lesson.  Mrs Ashworth wrote: 'We were so inspired by the sound and the poem and the video effects that we wanted to have a go at writing. You might be interested to know how much you have inspired us and have included a selection of the poems for you to read.'  I can't tell you how brilliant Sami, Michael, Shannon, Ibrahim and classmate's poems were and how they inspired us in turn.  MCUK based BBC Sport, who are covering the Sochi Games, have a campaign called Get Inspired to motivate kids.  Though I'm not sure poetry was exactly what they had in mind.
Yorkshire is fast becoming one of Britain's production hotspots.
It's not just the Tour de France opening stages that will put the region on the media map this year.  There's an unprecedented number of big television projects being made there.  Sheffield boy Michael Palin returns to serious drama with  BBC One's Remember Me series, currently filming in Huddersfield.  This summer Toby Jones and Mackenzie Crook series The Detectorists for BBC Four also films in that Pennine town too, just down the road from the Hebden Bridge based Happy Valley, a new series from the pen of Last Tango in Halifax writer Sally Wainwright, made by Manchester's in-form Red Productions. 
Over in Leeds prolific writer Kay Mellor's Rollem Productions is finishing filming the BBC One pregnancy drama series In The Club.  In that same city thriving independent company True North have added China to their growing list of television markets.  All that plus BBC Children's Scarborough comedy All at Sea and Staithes seaside CBeebies delight Old Jack's Boat.  So what's driving Yorkshire's television renaissance?  Terrific cities, villages, countryside and coastline of course, but also sustained investment by a North focussed BBC, ITV's strong regional presence, welcome investment from Yorkshire Screen – York's Jonathan Strange and Mr Norrell is a BBC and international co-production backed by them for instance – and top skills and production teams.  How long until we see one of those Hollywood style signs in the hills above Ilkley Moor?
Talking of drama investment, a visit to East Manchester's new Drama Village – five filming stages, 26 dressing rooms, the City Council's £10m new investment in television – is enough to convince you the whole region is gearing up for media expansion.  CEO Sue Woodward showed us the 11,000 square feet studios which will create 450 jobs – from apprentices upwards – opening at the end of May.  Victoria Wood's BBC film – first developed for the Manchester International Festival – Tubby and Enid, has just finished shooting at the council's Sharp digital complex a mile away.  New drama tax breaks plus renewed BBC investment, the region's brilliant writers, experienced production teams and independent companies make this a crucial moment for the creative sector.  Most importantly we need to make sure continued skills training follows or these new opportunities won't be sustained: BBC North Students' Conference, Vision 2022, in early April, will focus on cutting-edge technologies and journalism – hopefully a welcome addition.
It's not always straight-forward of course.  Not everything we make will fly series after series.  That's why development of new ideas is crucial.  In the North East we now have one of our most varied BBC slates: great crews and technicians there support our two strongest CBBC drama series, The Dumping Ground and Wolfblood, in Newcastle and Gateshead respectively.  And now we have added a third NE kids' drama commission, WW1 based Harriet's Army.  All that plus a handful of big live events coming up, like Easter's massive BBC One religion centrepiece, The Great North Passion, where art installations in shipping containers from all over the North East come together for a live Good Friday event in Sunderland – a hugely innovative partnership.  Whatever we can land on our patch has to be successful with UK audiences too or our big investments can't be justified, so The Paradise BBC One's shop-based costume drama, won't be coming back despite two series filming at Chester Le Street.  Durham's Inspector George Gently series and Newcastle BBC Two comedy Hebburn also have to pass a tough test with audiences and commissioners to get another green light.  Whatever the outcome, our determination to land new BBC projects is unwavering – we will keep searching out great stories, talent and locations.
Next up for Liverpool is the world's biggest sales conference organised by a single broadcaster, BBC Worldwide's Annual Showcase where 800 of the world's television buyers – from Colombia to China, America to Australia – gather by the Mersey for a week of trading, talking and socialising.  It's the third year in a row that Liverpool has played host to a BBC sales event that is worth millions of pounds in programme investments, plus hotels, taxis, hospitality and the like.  Great to bring talent from Top Gear, Natural History and The Musketeers to our region again.  This summer Liverpool also hosts The International Festival of Business building on its great facilities along the famous Atlantic waterfront.
Finally, planning for Hull UK City of Culture 2017 is getting underway.  Ann-Marie Tasker has just been appointed Hull's Culture Correspondent, the BBC's first outside London.  Helen Thomas, our BBC Yorkshire and Humberside boss, plus colleague Pat Connor, BBC North's Development & Events head, will jointly lead the thinking and planning for the BBC: a formidable, creative duo for this once in a lifetime East Yorkshire opportunity.
Whether it's poetry, business, sport, drama, programme sales or culture, the BBC is learning a few lessons in the North right now.  Not just from Mrs Ashworth's class either.
Peter Salmon is Director, BBC North