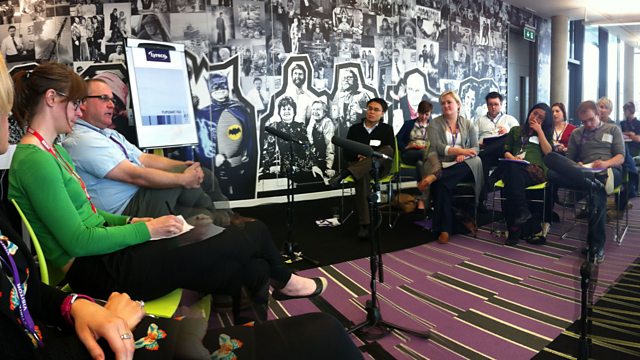 Performing Arts Fund workshop
The BBC Performing Arts Fund hosted a one-day workshop for its Music Fellowship winners from 2012 today, giving attendees the opportunity to hear from music and media industry experts on the subjects of marketing, publicity and brand management.
The sessions featured advice on managing a portfolio career, creating new opportunities  and establishing and maintaining new contacts.
Nineteen 'fellows' attended the workshop in Dock House at BBC North in Media City UK, taking part in discussion forums and question and answer sessions with the invited experts.
We'll be featuring some of the 'fellows' on the About the BBC blog in the coming months. More information about the fellowship winners and the BBC's commitment to supporting them can be found on the BBC Performing Arts Fund website.
Jon Jacob is Editor, About The BBC Website and Blog.