Commissioning food programmes
Food brings my family together. And when we eat, more often than not we discuss what the next meal will be. Or relive a particularly delicious meal devoured the previous day. It may be gluttony but food is central to my life. I rarely have time to actually cook myself, but I've always got time to fantasise. The way food has also become an integral part of my job is, I like to think, a triumph of personal career planning!
People often ask me why there are so many food programmes on TV and what their enduring appeal is. I admit that in my job I often hear the question: Why are you always commissioning more food?
Yet, interestingly, despite this perpetual background noise, food continues to rate well with the viewers. Which raises interesting questions as to why?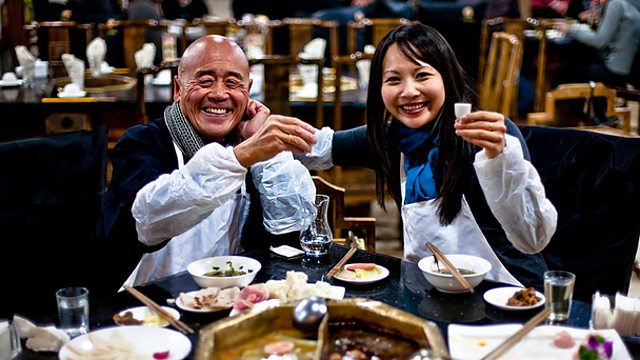 Ken Hom & Ching-He Huang cook their way across China in an epic culinary adventure, Eat, Drink, Cook China, one of a series of new programmes about food on BBC Two in 2012.
BBC Two is rich in intellectual offerings - programmes that expand our boundaries and stimulate new passions. But television should also speak to the everyday. What is quotidian should never be considered unimportant or unworthy of the attention of programme makers, simply because of its 'ordinariness'.
Food programmes connect with the audience in an intimate, visceral way. And that connection, tapping directly into how people live their daily lives, is invaluable for television. Food, possibly more than any other subject, allows BBC Two to make an emotional as well as an intellectual connection with the audience.
As the Commissioning Editor for Factual Features & Formats, BBC One & Two my role is different from day to day, I can have up to 100 pitches to look through a week and they will be across a huge range of subjects.
My main criteria when considering new features and formats sounds straightforward; it is working out what people want to watch and what they will return to again and again. However, there is certainly no tried and tested formula and I often rely on my instinct to know what will work and what won't.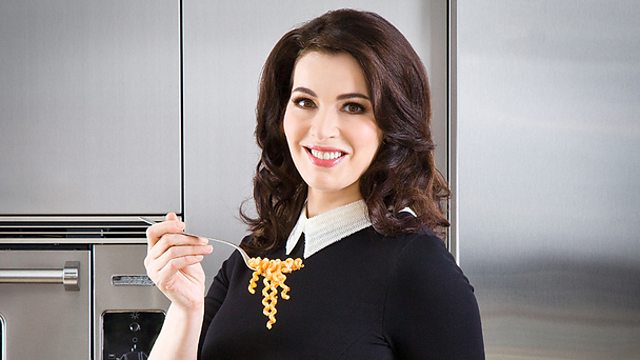 In her new series, Nigellissima, Nigella Lawson shows how easy it is to bring the spirit of Italy into the kitchen.
With food, as with all subject areas, you have to try to make sure that new commissions really earn their place. Every new show must offer a complimentary perspective to what already exists rather than just duplicating what has come before.
I feel a real surge of pride when I think about the quality and range of BBC Two food programmes, which in my view is unsurpassed on British TV. Nigella stimulates all the senses of the home cook with her sheer passion for food. Raymond Blanc gives us a glimpse of the refined expertise of a two time Michelin star winning talent. With food as the transport mechanism, we can travel the world: to India with Rick Stein, China with Ken Hom, or Paris with Rachel Khoo.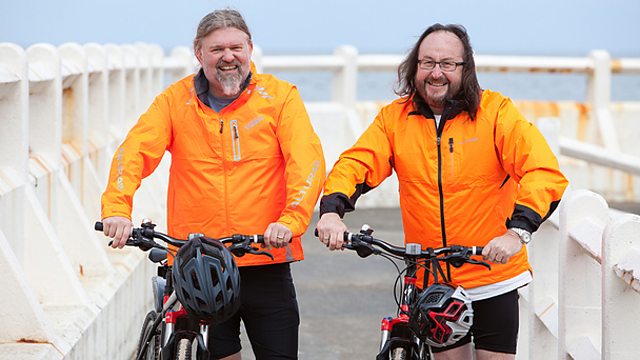 Hairy Bikers Si King and Dave Myers use pedal power in their latest series How To Love Food and Lose Weight.
Lorraine Pascale holds our hand developing our skills without fear of intimidation. The Hairy Bikers have that rare ability to make us laugh while also making us reflect on the importance of food as a connector between people from different generations. They are a fine example of food programming that blends in a good dollop of social history. Similarly the recent, Our Food, lyrically examined how the geography and history of these islands have brought us to the foods we now eat as a nation.
These food faces and their shows epitomise what the BBC should be all about. They inspire, educate and most definitely entertain us. They broaden our horizons without necessarily broadening our waistlines.
Alison Kirkham is Commissioning Editor for Factual Features & Formats, BBC One and Two.
More information about the series of food programming announced for BBC Two can be found on the BBC Media Centre website.