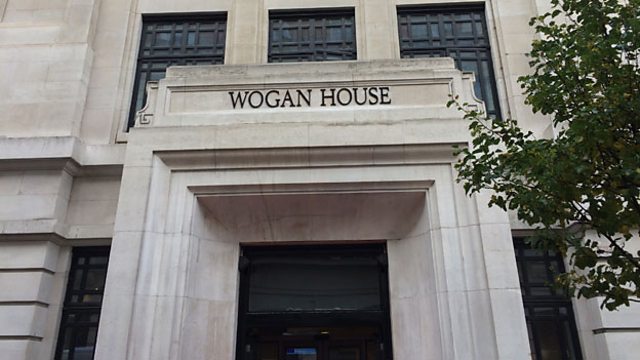 A round-up of BBC announcements, press releases and blogs, plus some highlights from our TV, radio and online output last week.
Wogan House
To honour the life and career of broadcasting legend, Sir Terry Wogan, BBC Western House in central London has been renamed, and reopened as BBC Wogan House.
World Service Expansion
The BBC World Service this week announced its biggest expansion since the 1940s, in a move designed to bring its independent journalism to millions more people around the world, including in places where media freedom is under threat. World Service will also expand its digital services to offer more mobile and video content, a greater social media presence, and new ways of reaching its audience around the globe.
Appointments
BBC Studios has appointed Claudia Lewis as Development Executive for Science. Meanwhile, Liam Hanley has been appointed as the Editor of Question Time, BBC One's premier political debate programme, it was announced today.
Awards
BBC Cymru Wales, National Theatre Wales and the BBC Writersroom have announced the four finalists of the 2016 Wales Drama Award.
Announcements and blogs
BBC Four
Cassian Harrison, Channel Editor, BBC Four has announced a range of ambitious new commissions including new comedy starring Miriam Margolyes; the return of slow TV with a very special journey on the footplate of the Flying Scotsman; new science content revealing how to make the perfect pop song and taking a look at a typical English garden as you've never seen it before; and new series from Lucy Worsley and Andrew Graham Dixon.
Drama
BBC Scotland's long-running drama, River City has won a prestigious Mind Media Award for its sensitive portrayal of a self-harm storyline involving teenager Drew McLean.
Meanwhile, further casting was announced for epic new BBC One drama McMafia.
Entertainment
Brand new BBC One Saturday night entertainment show Let It Shine revealed further details about the format of the show. Meanwhile, singer, television personality and actress Lulu, OBE is to join Gary Barlow, Martin Kemp and Dannii Minogue as guest judge for the second stage of the brand new BBC One Saturday night entertainment show which is set to launch in the new year.
Michael McIntyre gave an interview to the Media Centre for Michael McIntyre's Big Show on BBC One.
Factual
A new one-off documentary for BBC Two presented by David Harewood, Will Britain Have A Black Prime Minister? part of the Black and British season, finds an average white British child is a dozen times more likely to be Prime Minister than a black British child.
BBC Two has also commissioned Sidney Street to produce a new six-part series with Mary Berry called Mary Berry Everyday.
Meanwhile, on BBC One, Danny Dyer discovers his direct descent from royalty on Who Do You Think You Are?
Learning
BBC Learning, in partnership with Wellcome, has launched Terrific Scientific, a bold and ambitious new campaign to inspire primary children to get excited about science.
Sport
The BBC and the All England Club this week announced a four-year extension to their broadcast partnership, giving the BBC the domestic rights to broadcast The Championships, Wimbledon up to 2024.
Children's
Fans of CBeebies have today been challenged to design an update to the popular CBeebies Playtime Island app. The competition is the first opportunity for users to influence the app since it's launch in September.
Children in Need
The Children in Need media pack was published this week.
Meanwhile, Doctor Who's Peter Capaldi has been announced as the narrator for BBC Children in Need special documentary, Prison, My Parents & Me.
Radio
Radio 3 has announced Pass the Baton! a celebration, as part of BBC Radio 3's 70th Season, of the unique contribution of the BBC Orchestras and Choirs to Radio 3's broadcast output and the cultural life of the UK.
World Service
Users of the Facebook Messenger app can now subscribe to specific news feeds from the BBC's Spanish-language news website bbcmundo.com, provided by an automated newsbot account.
Elsewhere, the BBC's Thai language service launched the website - bbcthai.com - to expand on its presence in social media and further strengthen BBC's news and current-affairs offer to Thai-speaking audience, in Thailand and around the world.
Blogs
Blogs this week included another installment to our Radio Drama Company: Familiar faces series this year with actors from the 1970s and Mary Hockaday introduces a new series to BBC World Service that brings new ideas that have changed, improved or turned things across the the world: World Hacks: Meet the people fixing the world.
Broadcast Highlights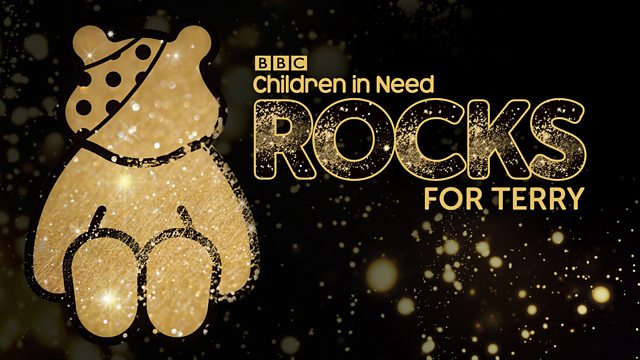 BBC Children in Need Rocks for Terry