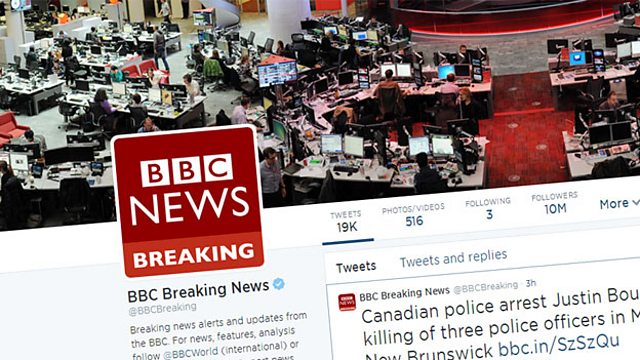 Congratulations to the team behind
@BBCBreaking
 who today reached (and have now passed) the 10 million follower mark.
Social Media Editor for BBC News Chris Hamilton blogged about the milestone on The Editors blog. 
In his post (which also includes @BBCBreaking's first ever tweet on 22 April 2007), Chris explains some of the successes of the Twitter account.
"We add value through what we post - meaningful information and updates, illustrated where appropriate by images (and, soon, video and audio clips). We also showcase the insight and analysis provided by our network of correspondents, who take part in Q&As around big stories, like transport correspondent Richard Westcott on the missing MH370 airliner, and Brazil correspondent Wyre Davies on the World Cup."
Read the rest of Chris' post on The Editors Blog.