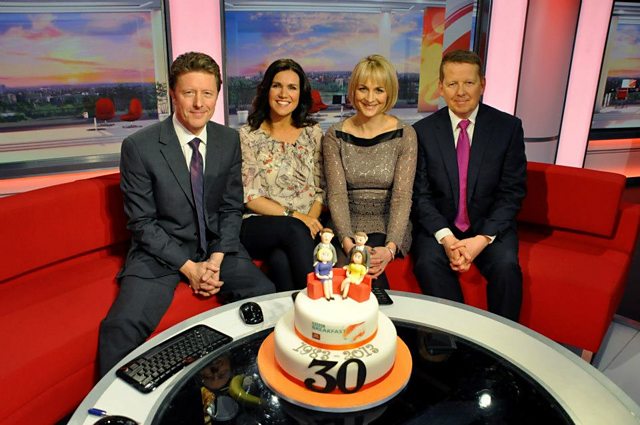 The Breakfast team celebrate 30 years on BBC Television.
Earlier today, BBC Breakfast celebrated 30 years of being on air with a selection of guests and video reports reminiscing about the programme in its various guises.
The Media Centre press release includes some of the programme's history. BBC News have a report containing clips from the past 30 years on the news website (including a sequence of congratulations from similar breakfast programmes from across the world).
Earlier this week, Gyles Brandreth reported for The One Show on how breakfast television started in the UK (available until Tuesday 22 January, 2013). Camera operator Simon Plumb tweeted this picture of colleague Bernie who has worked on Breakfast since the programme began.