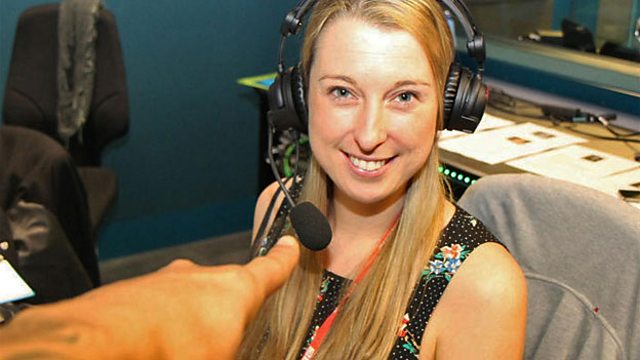 When I first heard the news that I would be producing BBC Radio 1's first show from its new home - New Broadcasting House (NBH) - my initial reaction was, "What an honour to produce such an historic moment!" But that was soon followed by the irrational fear that I would somehow break the new studio or worse, press the wrong button and we would fall off air! 
Long before that though, there was the much bigger challenge - packing my work-ly possessions into a small purple and yellow box, for the brave move into a world of hot-desking. The concept of not having my own desk unnerves me, not only because I can't mark my territory but also because it forces me to stop hoarding. Before our move to New Broadcasting House I've had to bin cherished artefacts like my houseplant, a pen holder made by Grimmy and a St. Patrick's Day hat from 2010! 
With the box packed, it was time to start two days of extensive training. Arriving through the impressive and inspiring doors of NBH I couldn't help but reflect that as Radio 1 & 1Xtra have been on their own at Yalding House for so long, moving to our new premises felt as if we were the small kids on our first day at big school. This feeling led to a concern: might we lose our sense of independence which helps makes us so distinctive and instead be replaced by a homogenous workplace? Travelling up in the glass lift staring through the open offices that house over 6000 staff across 9 BBC networks and more, it was quickly evident that this building will provide us with invaluable opportunities that we've never had before. 
Now at home on the 8th, the contrasts with Yalding House are clear to me. We get amazing views across the London skyline from the studio as opposed to the basement we used to affectionately call 'the dungeon'. There's now real tea and coffee out of proper mugs as rather than the slot machine coloured water with added polystyrene aromas. And, working toilets so I don't have to advise our world-famous guests to hold off until their hotel! But more importantly, Radio 1& 1Xtra now look like they sound - the world's greatest youth stations.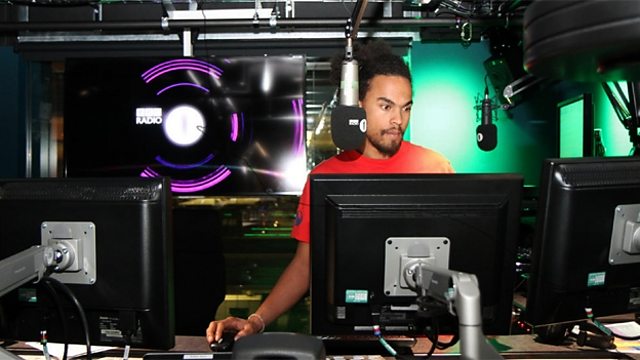 The six brand new studios are state of the art, providing a world class audio and visual experience for our audience. Each studio is equipped with new desks, CDJ's, mixers and pioneering visualisation equipment. There's also a brand new Live Lounge, which no longer resembles a sixth-form common room and is hi-tech enough for bands/artists to perform just feet away from the studio rather than across the other side of London at Maida Vale. 
Dev's show went live from NBH at 4am this morning. It was a real career highlight. Despite my reservations the show ran smoothly, much to the credit of the incredible engineers and their meticulous planning.
But there is always tomorrow … and new buttons to press. 
Cara O'Brien is the producer of 'Dev' - Radio 1's early morning breakfast show