Following her blog in October, Sharon Mair updates us on the progress of the Commonwealth Games team and announces a new apprenticeship scheme.
It's not long now – in fact less than 500 days. Every day I hear it said somewhere that the countdown has begun towards the Commonwealth Games in Glasgow in July 2014. It absolutely has. This is a fantastic opportunity for us all to build on the enthusiasm and energy of the Olympics.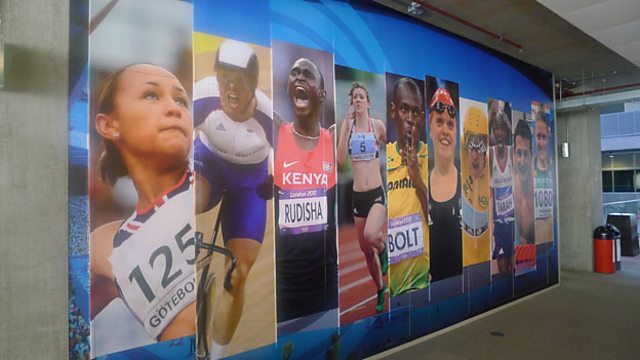 2014 is a big year for sport with the Winter Olympics in Sochi, Russia (February), the Football World Cup in Brazil (June/July), Wimbledon (June/July), Commonwealth Games Glasgow 2014 (July/August) and the Ryder Cup at Gleneagles in Scotland (September). 2014 is not just about sport, however, culture and events throughout the year will play a big part in the shaping of 2014, from the centenary of World War 1, to the Queen's Baton Relay and the Independence Referendum.
A lot has happened since my last blog. The excitement of the launch of the Commonwealth Games mascot has calmed down and Clyde has proved really popular with audiences as he has travelled around the UK with the Organising Committee. The past few months have been hectic as we have been focusing on the editorial ambitions across all genres to shape our content. As well as fantastic sport across television, radio and online, our plan is to have a BBC Cultural Hub running for two weeks from 19th July – 3rd August with a strong focus on music, sport and live events linking into the Festival 2014 programme for the Commonwealth Games (a Glasgow City wide festival led by Glasgow Life during the Festival).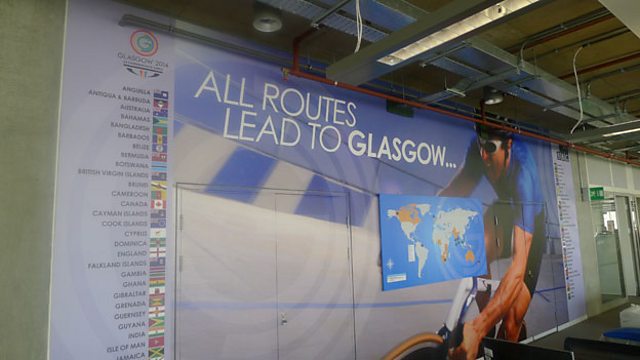 The vision, the planning and the ambition is very much underway and now we are starting to make sure BBC staff across the UK know what is happening and thinking about how their programmes can be involved. We recently held a big brainstorm around the ambitions for the Commonwealth Games Cultural Hub and some brilliant ideas emerged from that. Details of timelines are starting to come together and technical, logistical and resources requirements are being gathered across the UK.
I'm also pleased to have some exciting news to share this week, with the launch of the BBC Scotland Apprenticeship scheme which looks for people from all backgrounds to play a key role in our Commonwealth output during 2014 across radio, tv, online and events. This scheme, which leads to a Modern Apprenticeship in Creative and Digital Media at level 3, is run in collaboration with BBC Scotland, John Wheatley College and Skillset Scotland. It's now in its third year and it offers a brilliant opportunity for young people to spend a year with the BBC, build confidence, open opportunities and in this very special year to work on one of the biggest events to happen in the UK. Applications for the apprenticeship scheme open today (Monday 15 April 2013) and close on 10 May 2013, with successful applicants due to start in September 2013 for a year. 
The next big launch for us is the Queen's Baton Relay. The Baton begins its journey in October 2013, travelling around all 71 countries and territories of the Commonwealth, before arriving in the Channel Islands, Isle of Man, Northern Ireland, Wales, England and then Scotland. More details to follow on this soon, but the key people who are working through all these logistics are Neil Macdonald, Tony Nellany and Graham Mitchell.
Next time, updates on events that are happening and more on the Cultural Hub.
Sharon Mair is Project Executive, Commonwealth Games 2014.