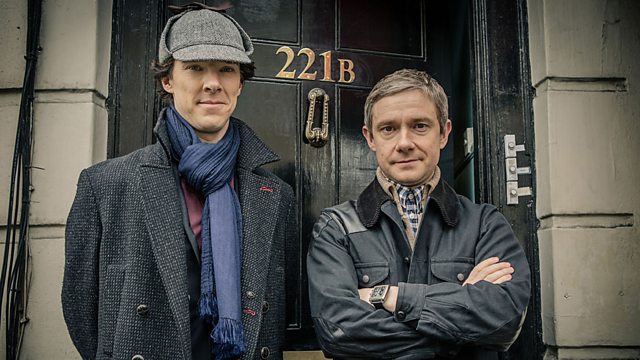 Last night (Monday 25 August 2014) saw the 66th annual Primetime Emmy television awards, America's equivalent to the BAFTAs, at a ceremony in Los Angeles. Both stars of BBC One drama Sherlock took home prizes, Benedict Cumberbatch in the Lead Actor in a Miniseries category and Martin Freeman for Supporting Actor in a Miniseries (both for Sherlock: The Last Vow).

In addition, Steven Moffat (pictured below) won the Best Writer of a Miniseries award, also for Sherlock: The Last Vow.

What's more, at the Creative Emmys earlier in the month Sherlock was awarded in the Single Camera, Picture Editing, Sound editing, Music composition and Cinematography in a Miniseries categories.

Look's like they'll be as excited about news of Sherlock's return across the pond as we are here.

Hannah Khalil is Digital Producer, About the BBC Website and Blog.