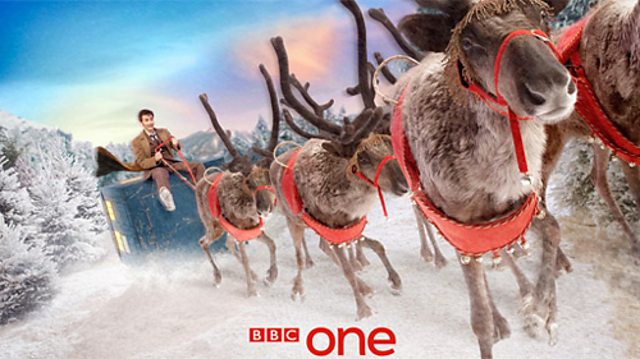 When I was growing up I used to wait eagerly for the Christmas schedule to see what delights would be coming on television in late December. I still get the same excitement seeing the final Christmas schedules, but for different reasons. As Head of Scheduling for BBC Vision I oversee the plans for five television channels and BBC One in particular. It's a privilege to be responsible for the BBC One schedule over such an important time of year, but I'm always anxious that our channels live up to the expectations of all our viewers.
After each year's Christmas schedule has transmitted we receive lots of detailed feedback from viewers. My job is to translate that into our plans for the following year. Audiences have high expectations of Christmas television, whether they're watching as part of a big family or in a smaller group. Surprisingly, more than a quarter of the audience on Christmas Day will be watching alone. Another quarter of the audience will be watching with children. And the remaining 47% will be watching in a group with no children. So when we create the Christmas schedule for BBC One, BBC Two, BBC Three, BBC Four and the HD channel, we have to finely balance the programmes and schedule to deliver to these distinct audiences.
In addition, the mindset for viewing at Christmas can be contradictory. We enjoy seeking out new programmes, but at the same time many viewers say they're unwilling to 'take risks' when choosing programmes. This is consistently reflected in the numbers of people who love seeing classic television at Christmas such as comedy or vintage films. This need for familiarity could also be down to the desire to keep other people who are watching with you happy. Viewers also tell us that often television is playing as a 'background' over Christmas. So programmes that are lighter in tone and that can be easily dipped in and out of frequently prove popular.
Taking all of this into account, it's easy to see why some of the most popular programmes over the years have been comedy and entertainment specials featuring the biggest stars of the day, blockbuster family films, and high-octane storylines in series such as EastEnders. Den serving Angie with divorce papers in 1986 remains one of the most enduring Christmas Day specials for over two decades. And I hope people anticipate the Royle Family special at Christmas in the same way that people used to look forward to Morecambe and Wise.
This year's highlights include David Tennant's mesmerising performances in his final Doctor Who episodes and also as Hamlet. In comedy, alongside celebrations of Not the Nine O'Clock News, June Whitfield and Steve Coogan, we have brand new specials from Catherine Tate, The Royle Family and Outnumbered. In arts we have a celebration of the life and work of Orson Welles, plus a new documentary that examines the story behind one of the world's most admired nativity paintings, the Mystic Nativity by Botticelli. There's also a wide range of music - from Top of the Pops, Sting's Winter Songbook, Jools's Annual Hootenanny and Songs of Praise from Jerusalem to our live Christmas morning service from Chester Cathedral. I'd argue that this selection is indicative of an unrivalled, high-quality line-up from the BBC, offering something for everyone. So although for obvious reasons I can no longer eagerly await the Christmas schedule, I'm already looking forward to seeing how viewers react to our programmes. I'm planning Christmas 2010 already and I'd love to know what audiences are looking for next year.