Mental Health Awards celebrate 25 years of All in the Mind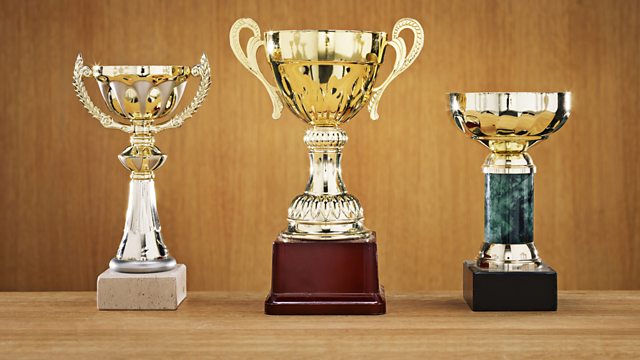 My name is Claudia Hammond and I present health-related programmes on the World Service - the weekly Health Check (plus a monthly TV version on BBC World News), and also The Truth About Mental Health - and on Radio 4, Mind Changers and All in the Mind. 
This year All in the Mind is marking its 25th anniversary. The programme is the longest running programme on mental health and psychology in the world. And although mental health gets far more coverage on TV and radio than it used it to, it there are still very few regular programmes on the subject. 
All in the Mind covers three topics – mental health, psychology and neuroscience. I think this combination of subjects is the key to its success.
When it started 25 years ago, the programme was way ahead of its time in discussing mental health openly. Brian Blessed came on the programme to talk to Anthony Clare about a time in his life when he had depression. At the time it was still unusual for famous people to speak out in this way. Today mental health charities tell me they have celebrities approaching them, asking what they can do to help.  Research over the years conducted by Professor Graham Thornicroft at the Institute of Psychiatry has shown that attitudes have gradually become more positive. In the 90s after care in the community began some became more negative again after some high profile killings, but gradually things improved again. The mental health campaign Time to Change has had an impact and documentaries like Stephen Fry's Secret Life of a Manic Depressive have made a difference. There's still further to go though. 
I first became aware of the programme when I was in the sixth form. All in the Mind was brand new and I loved listening to its host Anthony Clare discussing the mind with his guests. I was already volunteering at a local hospital radio station and was applying to university to study psychology, so right from back then my dream job was to work on the programme some day.
Eight years later while I was a freelancer reporting for Woman's Hour on Radio 4 and working at Radio 5 Live, I suggested some ideas to the programme. Soon after I ended up reporting on the programme.
I remember my first report in 1996 really well and especially remember how exciting it was to hear Anthony Clare introducing the piece - I was a huge fan of his. The report was about the job insecurity and how it makes people feel. I went to a dressing room packed with male dancers at a West End theatre to talk about how they coped with not knowing where their next job would come from. The next report was on the psychology of sacking people and whether there's any way that managers can tell people kindly that they're making their roles redundant. Those two reports, one after another, sum up one of the brilliant things about covering mind and behaviour: all life is there. I've met some extraordinary people over the years and also had the chance to interview the best psychologists in the world about what their research can tell all of us. 
People listening might not be especially interested in mental health, but fundamentally we're all interested in ourselves. Consequently, the features about how we behave and why we think in the way we do attract listeners to the programme. While listeners are there finding out about the psychology of good leadership, or the mental processes the dancers on Strictly need to employ to remember their routines, they might also hear something about mental health which proves useful to them in the future.
There are huge number of myths out there about the mind. It's not true that we only use 10% of our brains or that we're all either left-brained or right-brained, or that nobody who's had a mental health problem will ever fully recover. We seek to dispel some of these myths on the programme. There's some fantastic research out there which we can put into practice, but there's also a lot of psychobabble and we make sure that we sift the evidence.
Recently I had an email from someone saying that All in the Mind was the only half hour of the week where they really felt understood. If we can provide a place where people with mental health problems are listened to and the expertise they have is taken seriously, then maybe other people listening will recognise the signs when they might benefit from help themselves, or their friend or relative might.
To mark All in the Mind's 25th anniversary, we wanted to pick up on that very thought: how people or organisations help those with mental health difficulties. Over the years a lot of people I've interviewed with mental health problems have told me about a particular individual who helped them through. It might be their mother, a friend, a boss, anyone who went beyond the call of duty to try to help. Others have told me about an amazing member of staff - a mental health professional who made a real difference to them with their kindness. And I've visited some extraordinary projects which are turning round people's lives. They've told me that without these groups things would be very different.
So to mark our 25th anniversary we wanted to create an opportunity where people who've had mental health problems can thank any of these people or groups by nominating them for an award. We want to hear those stories of how people recovered or found a way of coping with their mental health problems. Perhaps there are lessons there. We want to recognise those who really go the extra mile to help others.
Claudia Hammond is a presenter for BBC World Service and BBC Radio 4