If memory serves me correctly, I bought my sister two records for her twenty-first birthday. Quite where I found the money to sport two LPs in 1983, I'm not clear. But, unable to decide categorically which of the two she would like to receive - Duran Duran's 'Rio' or 'True' from Spandau Ballet - I opted for both before venturing for the check-out. 

As it turned out, the decision as to which to give was a good deal easier than I thought it would be. The customary furtive 'pre-wrapping' listen (we all do that, right?) to both discs left me with no option: she would receive Duran Duran's Rio, I would hold back Spandau Ballet and probably (almost certainly) keep it as my own. I think that's how the story goes, if it doesn't then I reckon it's a plausible excuse as to why it's now in my collection and not hers. 

'Gold' sold 'True' to me. Three chords emerge from somewhere far in the distance. Tony Hadley's operatic prologue sets the scene and quickly establishes the tension. An unequivocal bass points us in the direction we're heading: a race; a competition; one invaluable prize. There was no way my sister was getting True. True was mine.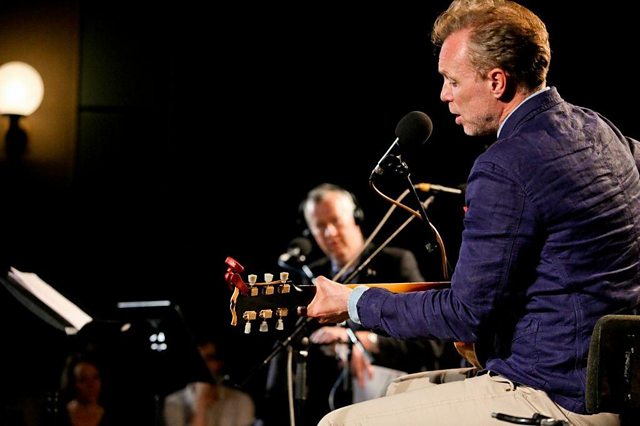 Gary Kemp at BBC Maida Vale last week
Spandau Ballet band member Gary Kemp - then in his early twenties - wrote 'Gold' in the bedroom of his parents house he occupied in 1982. For him and front man Tony Hadley True marked a change stylistically with the past. This was the 'breakthrough album', a 'sophisticated, pop-come-soul sound'. And Gold was as it turns out influenced by movie soundtrack composer John Barry.
I don't know this because I'm fan of Spandau particularly. I haven't tracked their careers especially since 'True'. Instead, I know only because Mastertapes presenter John Wilson told me so (and a whole host of equally excited fans of Spandau's work) when introducing last week's recording of Mastertapes in which Messrs Hadley and Kemp (G) talked about making the album.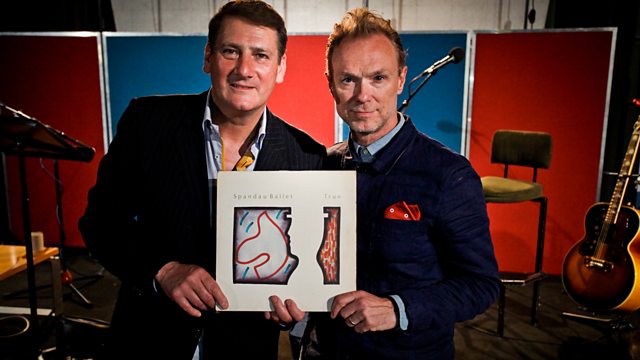 Tony Hadley and Gary Kemp from Spandau Ballet holding a copy of True.
A never-ending stream of blissful anecdotes from both parties peppered a selection of acoustic versions of songs from 'True' during the recording session ahead. When Kemp hinted at the possibility the pair might do 'Gold', the hairs on the back of my neck, although I did wonder how they'd pull off the timpani 'thwack' towards the end. I'm sorry to report they trailed off after the opening chords. Maybe another time. Still, the title track sounded pretty good. 
Spandau's committment to the latest fashions designs and an unashamed goal of mainstream commercial success was lost on me thirty years ago. All I saw then was another band who seemed to make multiple appearances on the front of the likes of Look In or Smash Hits. Was it uncool to like Spandau?
How the passage of time and a Radio 4 discussion programme changes things. It's only now post-Mastertapes recording in Studio 3 at BBC Maida Vale - nearly next door to where they made their pre-Arista recording for the BBC in 1980 - that I appreciate to what extent their careful attention to detail, donning sharp outfits and carefully-styled haircuts were all part of a successful strategy.
Oh, and Gary Kemp still looks good in a pair of capri pants and brown slip-ons.
Jon Jacob is Editor of the About the BBC Blog and website.
Mastertapes series 2 continues on BBC Radio 4. The Spandau Ballet episode is available via the BBC iPlayer.
UPDATE: A special acoustic recording of 'Gold' has been clipped up by our colleagues at BBC Radio 4 and is included below. 
Gary Kemp and Tony Hadley perform Gold from Spandau Ballet's hit album, True.