Better arts partnerships for the BBC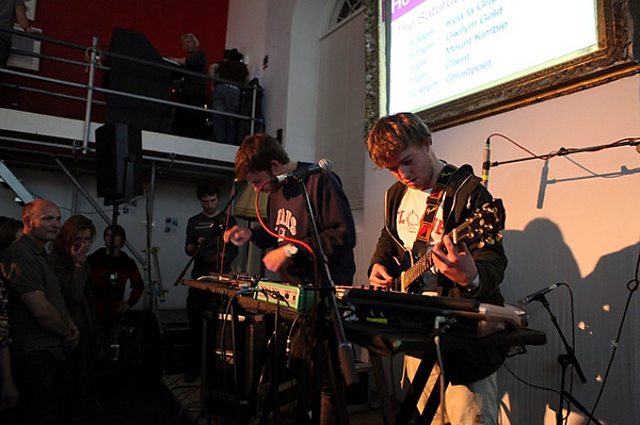 This evening Richard Klein, Controller of BBC Four will be speaking at the Philosophy and Music festival, HowTheLightGetsIn as part of BBC Four's partnership with The Institute of Art and Ideas. The festival is taking place at Hay-on-Wye and runs from the 26th May to the 6th June. It takes place alongside the book festival but has its own separate programme of talks, debates, music and much more.
Richard will be presenting Justice - A citizen's Guide to the 21st Century as well as taking part in a Q&A straight afterwards. This is only one part of BBC Four's involvement, which also covers John Mullan, talking about Great Thinkers: in their own Words, James Rogan talking about the Storyville documentary about Amnesty International and Jonty Claypole discussing how philosophers have used television to communicate ideas.
The BBC is keen to work in partnership with the cultural sector in ways which deliver greater value to audiences. Closer BBC collaboration with the sector could make arts content more visible, boost participation and engagement and achieve greater audience value for all bodies working in this area.
Good working partnerships are founded on transparency, mutuality and equity. In other words a partnership works well with:
Clear aims and objectives for the BBC and the partner
Demonstrable greater value to audiences
Sufficient resources to deliver the project
Fairness in dealing with all parties
The BBC looks for projects and partnerships that:
Can extend creative possibilities, reach and impact
Have potential for off air activities and community initiatives
Can enable national reach - e.g. public libraries - or who have a unique offering e.g. Culture24
Are not just about promotion
Benefits to the Arts sector can take many forms but should enable a more joined-up approach for key events and anniversaries, help reach new audiences, enhance the experience - whether in a gallery, museum or festival - improve training in the sector, and enhance outreach.
Audiences should see a benefit through delivering greater value and enriching the audience experience, providing ways to participate and interact and enhancing learning opportunities.
Some of the other partnerships that demonstrate these principles are:
Judith Nichol is Knowledge Partnerships Manager at the BBC
The picture shows a performance at the HowTheLightGetsIn Festival. More pictures on Flickr.