The Strauss's Voice festival gets underway in Manchester today celebrating the 150th anniversary of composer Richard Strauss's birth.
The festival is the work of a unique ongoing partnership between the pre-eminent orchestras in Manchester, The Bridgewater Hall and the Royal Northern College of Music.
We asked representatives from Hallé, Manchester Camerata, BBC Philharmonic, and The Bridgewater Hall, to share their thoughts on the festival and Richard Strauss's legacy. 
Peter Davison, Artistic Consultant to The Bridgewater Hall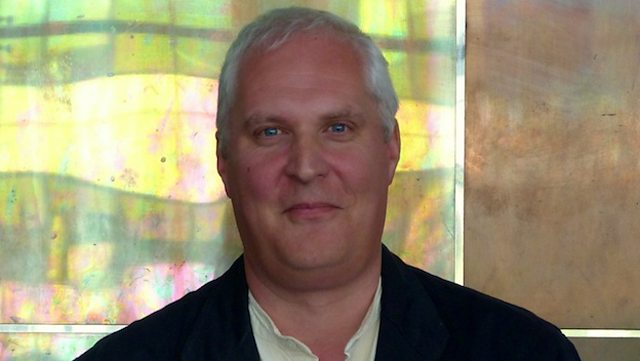 Ever since The Bridgewater Hall opened in 1996, collaboration has been the cornerstone of its artistic policy. Having two symphony orchestras and a chamber orchestra in residence is a significant challenge, but we have always tried to turn it to advantage by encouraging dialogue between them. Our track-record reveals the benefit of that strategy: four ambitious piano festivals; Shostakovich and Mahler symphony cycles, and now the Strauss's Voice project.

Strauss often portrayed himself as an anti-hero; a pragmatist who enjoyed a bourgeois lifestyle. But in truth he was a complex personality, who sold himself short and whose ill-judged association with the Nazis made him a target of criticism. He also showed little sympathy with Schoenberg's avant-garde ideas, identifying him as a reactionary among modernists. But Strauss belonged to a previous generation and his long life saw rapid and revolutionary change. As a Mozartian master of comedy in an age of tragedy, he was out of step with the times

Scratch the surface, and we find a composer who was well-read and deeply thoughtful, who evolved from enfant terrible to a refined neo-classicist. His lyrical gifts were unsurpassed, as were his technical skills. When he stopped writing large orchestral works, he went on to portray remarkable women in his operas – from the morbid Salome to the elevated Countess Madeleine in Capriccio. Strauss sensed the 20th century would be a period when women came into their own, which was an entirely modern outlook. 

The Bridgewater Hall will host all the Strauss's Voice concerts, but we have created a special collaboration with Manchester Camerata on Saturday 22 February; Heroes and Tyrants. It will explore Strauss's relationship with the Nazi regime, finding parallels in Beethoven's admiration of Napoleon, which inspired his Eroica Symphony. The evening concert includes that work, ending with a late-night rendition of Strauss's elegiac Metamorphosen, which quotes from the Eroica symphony's funeral march.  
Samantha McShane, Head of Creative Programming, Manchester Camerata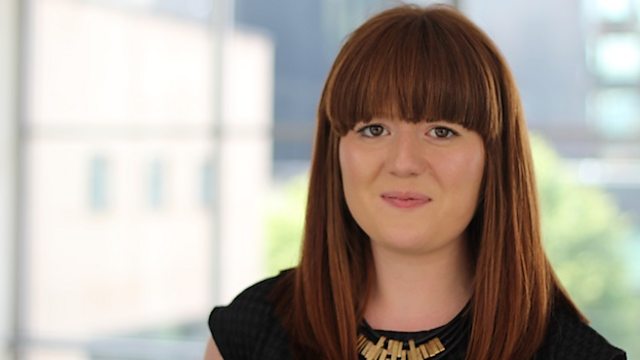 Often heralded as the last of the great romantics, Richard Strauss is most celebrated for his extremely powerful and dramatic writing, merging the operatic style of Wagner with the passion of Liszt's tone poems to create a uniquely expressive musical language that catapulted romantic music into the 20th century.
It's almost impossible not to be moved by Strauss's writing, whether it be the luscious third movement of Four Last Songs or the powerful narrative of Don Juan, while the sheer size of his orchestras, sumptuous writing and use of programmatic music gives listeners a wonderful insight into his emotions and inspirations.
Strauss' music is not only loved in concert halls but also on the big screen. Over 60 years after his death you can still hear Strauss-inspired film scores, especially in the works of Korngold, Newman and more recently John Williams. The familiar and dramatic opening of Also Sprach Zarathustra, which was used in the film 2001: A Space Odyssey continues to impact popular music to this day, but it is not only film music that has been influenced by Strauss's writing - his vast orchestration, harmonic style and use of 'chromaticism' paved the way for many great contemporaries who followed in his footsteps. Indeed, his writing continues to be admired among many of today's foremost composers 
Manchester Camerata, led by Gábor Takács-Nagy, will explore some of the greatest works by Strauss, Mozart, and Beethoven. Strauss's lieder (performed by rising star and BBC New Generation Artist Ruby Hughes) and string masterpiece Metamorphosen present a real retrospective of his life and work, while Mozart's Piano Concerto No. 25 is performed by Paul Lewis, arguably one of the finest pianists of his generation.
Alongside these works we will hear Beethoven's famous Eroica Symphony, undoubtedly the most powerful orchestral work of its time, and part of which is explicitly quoted by Strauss in Metamorphosen, accompanied by the dedication, 'In Memoriam!'
It's difficult to pick one highlight from the festival, I'm spoilt for choice with Manchester's fantastic orchestras and the fabulous setting of The Bridgewater Hall. Aside from Metamorphosen with Camerata, I truly can't wait to experience the coming together of The Hallé and BBC Philharmonic for their performance of the epic Eine Alpensinfonie.
Geoffrey Owen, Head of Artistic Planning, Hallé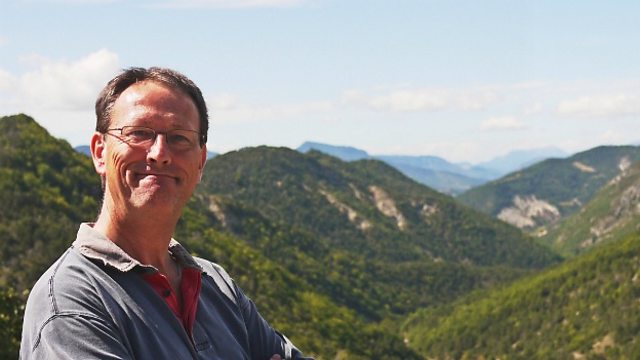 Music that thrills and transports an audience is always popular. Strauss was a giant of the late 19th and 20th centuries. I believe that, despite widespread regard for his music, his time has yet to come.  The popularity of a few of his most brilliant works blinds us to the enormous range and depth of his output.
This man has left us an extraordinary legacy. By the time he was 30 he had written Don Juan, Tod und Verklärung and countless songs, amongst many other works.  His operas explore the human condition in all forms, and his wide sense of style was such that he always found the means, however unsettling or comfortable, ground breaking or familiar, to express the subject in hand. On the one hand there is the sensual depravity of Salome and the expressionist violence of Elektra; on the other, the intimate subtlety and high jinks of Der Rosenkavalier. Later in life he drew upon all this to write deeply personal music such as Metamorphosen and the Four Last Songs which seems to communicate directly with the soul.
Strauss's matchless orchestral handling went hand-in-hand with his life-long fascination with the voice, the soprano voice in particular. In presenting all of the wonderful songs he orchestrated himself, we are hoping audiences will join us on a journey covering no less than 63 years of a supremely creative life. We have carefully chosen outstanding singers who love these songs, and anyone who does not already know that the Hallé and The Bridgewater Hall is a magical combination has a treat in store. 
The thrill of our two great orchestras combining for Eine Alpensinfonie will be hard to beat, but I am particularly looking forward to the artistry of Anne Schwanewilms, Laurence Rogers and Lyn Fletcher in the Four Last Songs.
My favourite piece of music by Strauss is Die Frau ohne Schatten. Or Morgen. Or Ein Heldenleben. Oh go on then, the closing scene of Der Rosenkavalier.
Richard Wigley, General Manager, BBC Philharmonic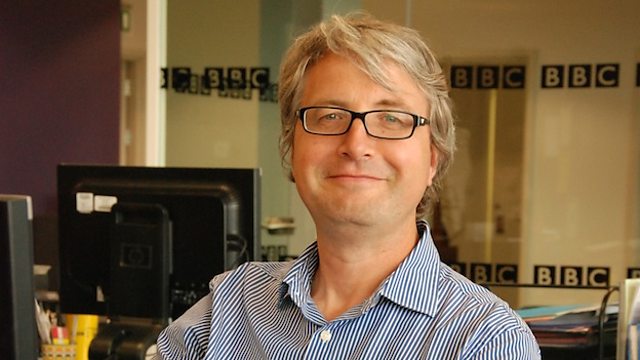 In our age of cinema, Strauss's music speaks to an audience who are looking for the full audio technicolour experience in the concert hall.  He is one of four or five dominating figures of the 20th century and remains one of the great melodists and orchestrators.
It's hard to say that his legacy lives on in certain composers as he represented, to my mind, the high point of Post Romanticism. However many living composers would list him as an influence.
The BBC Philharmonic will show the impact that the voice had on the music of Strauss with the soaring melodies and fluid lines that appear in all his orchestra-only tone poems.
Along with the joint Alpine Symphony with the Halle, I'm particularly looking forward to the rarely heard Symphonia domestica in February.
Concerts from Strauss's Voice will feature on BBC Radio 3, including a live relay of the opening concert on Thursday 9 January 2014 at 7.30pm on BBC Radio 3. 
Further live broadcasts are scheduled for Saturday 18 and Thursday 23 January, and Saturday 1 February, all starting at 7.30pm on BBC Radio 3. 
The line-up for Strauss's Voice also includes special preview talks, pre-concert performances and workshops. Further details on these events and a play about the composer and his librettist Hugo von Hofmannsthal can be found at the Strauss's Voice website.
Find out more about Strauss's Alpine Symphony on the BBC Proms website. The BBC YouTube channel also has a clip of the Vienna Philharmonic Orchestra playing the work under the direction of Bernard Haitink from the 2012 Proms.