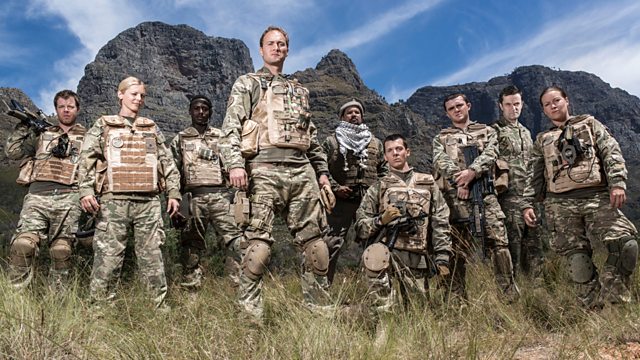 In comedy, new sitcoms like Bluestone 42 (pictured) proved a big hit with our audiences
We've had a great year on BBC Three. Whether we've been giving politicians GCSE maths text books, feeding people slabs of horsemeat, seeing what new drivers really get up to, bringing women's football to the nation or whiling time away at the Wishy Washy Laundrette, we've continued to innovate and originate in every genre. As a result we're still the most watched non-terrestrial channel in the hours we transmit.  We reached an average of 12.6 million people a week and over 4 million of these were 16-34 year olds.
In comedy, new sitcoms on the home front and the front line proved a big hit with our audiences, Bad Education, Cuckoo, Some Girls, Badults and Bluestone 42 will all be returning. We've also commissioned Siblings, a brand new scripted comedy series from the producers of The Inbetweeners.
In entertainment Nick Grimshaw and his quiff are sweating more of the small stuff with a second series of his panel show Sweat The Small Stuff, and there will be plenty of chat thanks to Staying In With Greg and Russell, and Jack Whitehall's Backchat, where Jack's biggest headache won't be the guests, but having to cope with his disparaging Dad, Michael.
In factual we've continued to explore and raise awareness of issues facing young people across the UK and abroad, reflecting their life experiences.  We highlighted the problems with being a woman in India and being gay in the US.  It's A Mad World was an agenda-setting season of thought-proving and often uplifting programmes dedicated to debunking the myths and taboos around mental health issues and it received a great response from audiences, critics and Mental Health charities alike, really making a difference in young people's lives. Next year we will continue to tackle emotive issues with our Justice Season, reflecting on crime and punishment in the UK and the US and asking whether young adults are treated fairly.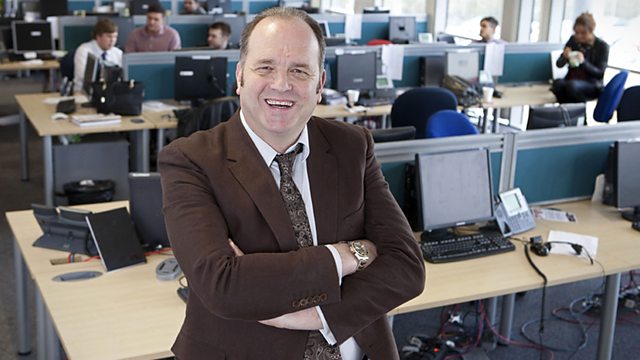 Call Centre's Nev poses for the camera
And who could forget the impact that The Call Centre made? We saw that happy people do indeed sell, and thanks to Nev we got involved with the lives and loves of the very entertaining employees of a Welsh call centre.  Series two will air next year but in the meantime there's a Christmas special to look forward to. Bring on the Santa suit.
We also commissioned successful, fast turnaround documentaries on the Cleveland kidnappings, the horsemeat scandal and the Oscar Pistorius arrest. New series Don't Just Stand There I'm Having Your Baby, Barely Legal Drivers and Unsafe Sex in the City saw young people's birthing skills, driving ability and sexual health being tested and all will be returning. We continued to see how our audience can party abroad, plan a wedding and eat 26 Krispy Kreme doughnuts in one sitting. And later this year the parents will be getting suspicious and cold when the ski season hits in Snow Sex and Suspicious Parents.
On the awards front there were BAFTA and Broadcast Awards for the satirical hit The Revolution Will Be Televised (and I can promise you the boys will continue to pack a punch with series two hits on high-profile people including leading politicians), a second BAFTA and a Freesat Award for Our War, a Comedy Award for Jack Whitehall and a Broadcast Award for the single drama My Murder. Our zombie thriller In The Flesh will be returning and the good news is we're looking for more dramas, two a year from next year.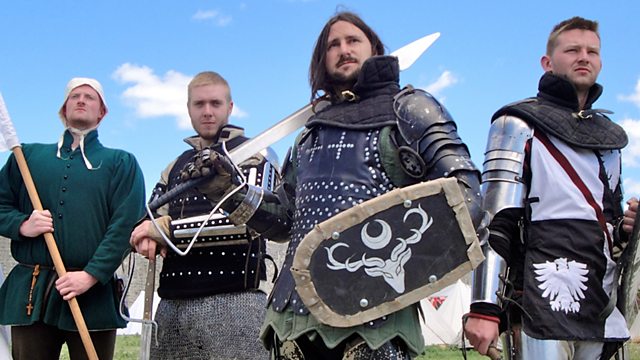 Fresh Documentary, Knight Club
Innovation is nothing without new talent and we're still providing a pipeline for rising stars in all genres. Our Comedy Feeds, Fresh Documentaries and Online Drama Pilots will continue to act as a springboard for talent both on and off the screen. We have already commissioned three full series as a result of our Comedy Feeds Pilots and Fresh has nurtured an expanding array of great documentary makers. And as always we're working with online and iPlayer, making our content as quickly and widely available as possible.
So, keep watching and we'll keep making stand-out programmes that get you talking.  Or in the words of Nev, "we promise to keep putting even more glide in our stride."
Zai Bennett is Controller, BBC Three
New BBC Three programmes announced as part of Zai Bennett's Edinburgh International TV Festival 'Meet the Controller' session can be found on the Media Centre website. 
Zai also marked BBC Three's 10th birthday with a special post here on the About the BBC Blog.